The Duchess of Sussex gathered her nearest and dearest friends in New York City to celebrate the pending arrival of her first child.
Meghan jetted from London to the Big Apple on February 15 for a five day break with her closest friends.
In honour of her visit, her friends decided to throw Meghan quite the lavish baby shower.
The celebration was held at The Mark in the Upper East Side.
The exclusive affair had quite the glamorous guest list with Amal Clooney, Serena Williams, Oprah and Priyanka Chopra rumoured to have attended.
The most stunning decorations were delivered to the hotel on the morning of February 19, including an orange tree and a selection of the finest flowers, including pink roses.
Meghan's dear friend Serena Williams supposedly organised (and paid for) the party. The tennis champion booked out the penthouse suite at The Mark which costs an eye-watering $75,000.
Guests were treated to Michelin star desserts and even enjoyed flower arranging lessons at the event.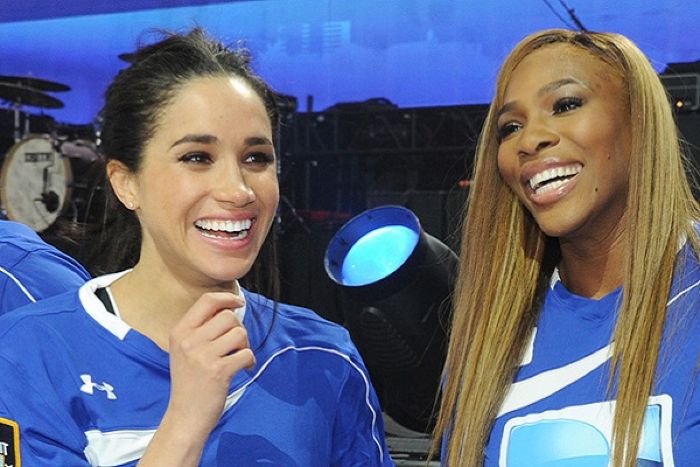 According to Vanity Fair, the entire celebration cost a whopping $200,000, with Serena supposedly paying for the entire bill.
Oh to be rich and famous.
Meghan is set to give birth at the end of April so this was one of the last times she will see her group of friends before she becomes a mum.
With such an expensive price-tag we sure do the Duchess had the time of her life at her baby shower.