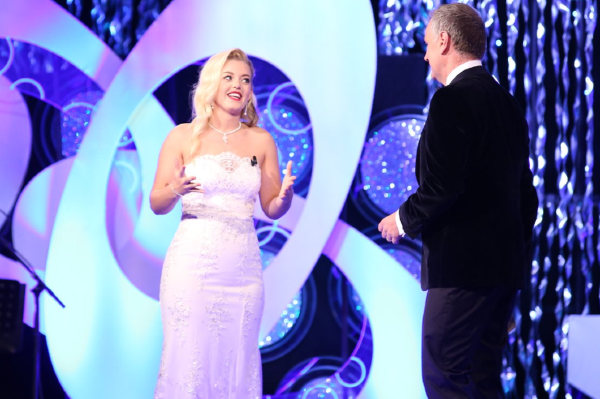 The Carlow Rose, Shauna Ray Lacey had everyone on the verge of tears last night.
The mum-of-one revealed in the most articulate fashion about the struggles she has encountered.
Shauna opened up about her parents' addiction battle as she grew up and announced her mother is four years clean.
Having the banter @athydragonboatclub #roseoftralee @RoseofTralee_ #mammyrose #motherrose pic.twitter.com/U4mHKIMTrT

— Shauna Ray Lacey Carlow Rose 2018 (@ShaunaCarlow) August 5, 2018
The 24-year-old was praised for giving such an honest account to Rose of Tralee host, Daithi O'Se.
This included Shauna discovering she was pregnant at the age of 21.
Her daughter Emmy, now three years of age was in the Dome, along with Shauna's partner, John and her mother Angela.
Carlow Rose Shauna Ray Lacey sings a song her late father used to sing to her, Crazy World.#RoseofTralee live now#CarlowRising pic.twitter.com/zpP4cyek2O

— RTE One (@RTEOne) 20 August 2018
Sadly, Shauna's father, Francis passed away from medical complications related to his addiction, however the Carlow Rose paid tribute to him through a song.
The 24-year-old graced the stage and sung her heart out.
Shauna did a rendition of Aslan's Crazy World for her late father, as he used to sing it to her as a little girl and gave her his "musical talents".
Mum and lily @AngieRa27005849 @lilyray1 #mymother #sisterselfies pic.twitter.com/KkHT9xkish

— Shauna Ray Lacey Carlow Rose 2018 (@ShaunaCarlow) July 23, 2018
The Carlow Rose insisted that her life was still normal despite the difficulty her parents had with heroin.
She said: "My daddy always worked. We were never short of anything."
Shauna said in light of her charity work, she often feels recovering addicts are "unsure what to do" when they finish in treatment centres.
The young mum went on to say she is living proof that history doesn't have to repeat itself.
"A lot of people in Ireland follow the same paths as their parents but I'm here," she said.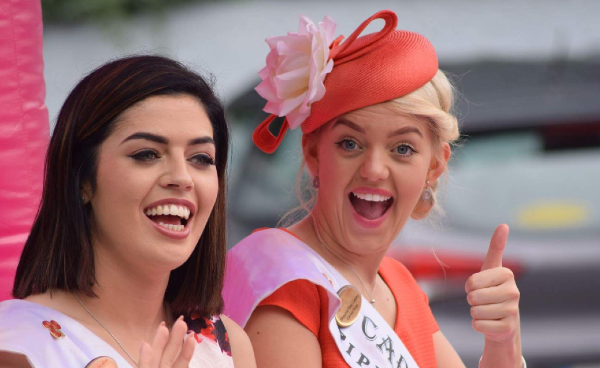 Shauna recalled to Daithi how her pregnancy came as a turning point for the family.
At the age of 21, Shauna told her mother that she was expecting, and it was the motivation her mum needed to fight her addiction.
"The moment I told her I was pregnant with Emmy…she said 'I wasn't in your life but I will be in Emmy's life," Shauna told the host.
Shauna hasn't been shy about her desire to take the crown as she previously said: "I feel we need a mother rose - I'm so excited."
If Twitter is anything to go by, Shauna's chances look good.
The #CarlowRose was such a breath of fresh air. The perfect representation of modern women in Ireland. And the way she handled her parents heroin addiction was done so beautifully. She better win! #RoseofTralee

— Edaein O' Connell (@_madein95x) August 20, 2018
Shauna the Carlow Rose was just amazing..so strong to open up about her life..she brought tears to my eyes #RoseofTralee

— The Style Flamingos (@FlamingosStyle) August 20, 2018
The Carlow Rose is the winner for me anyway. What she represents and what she's used her public platform for is inspiring #RoseOfTralee

— Maeve Brigid (@MaeveyBurke) August 20, 2018
Shauna is a firm favourite amongst the public, but will she woo the judges to secure the win?
Wishing all the 57 Roses the very best of luck.