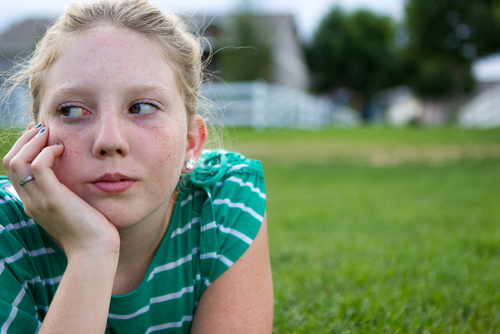 While most parents are prepared for puberty, very few are ready for the changes that pre-puberty can bring for tween girls. Here are some ways to prepare you and your tween daughter for the pre-puberty changes that will lie ahead.
What is pre-puberty?
Most girls enter pre-puberty between the ages of 8 and 10, which can take many parents by surprise considering how young that is. But despite her young age, you probably have already noticed some dramatic mood swings with your daughter, as well as a change in her attitude. She may have also started to develop some pubic hair and may have even noticed some growth and swelling around her nipple and breast area. However, if none that is occurring for your daughter just yet, it's nothing to worry about as like puberty, pre-puberty can vary for each tween girl.
Hygiene
The hygiene talk is a conversation that you will need to have with your daughter sooner rather than later. Pre-puberty is the perfect time to educate your daughter to take some responsibility for her own body, by creating her own hygiene routine. Your daughter will start to learn more about her body as a result of her hygiene routine and gain some independence too.
Shopping
A shopping trip with your daughter is inevitable, especially to find clothes to suit her changing figure and height. You may also need to go bra shopping with your tween - even if she isn't fully developed enough for a bra just yet, it's still a good idea to purchase your daughter a training bra. A training bra will not only prepare your daughter for when it's time for her to wear a proper bra, but give her some confidence about her own body changes.
There will be many talks
There will be many sex and puberty conversations between you and your daughter, especially as her body starts to go through various changes. Each of these talks will depend on what your daughter is ready to hear, going through at that time, and of course, what is most age appropriate for her.
Build self-confidence
Pre-puberty can be a frightening time for your daughter and she can become understandably insecure about the many changes that her body is going through. Make sure that your open with your daughter about all of her body changes and that while they are scary intially, they're nothing to be afraid of.