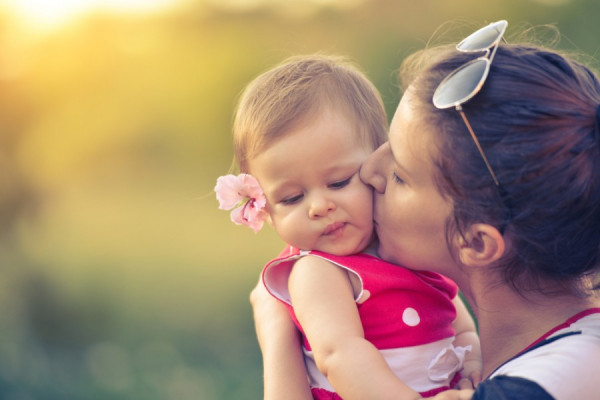 Becoming a mum for the first time can be an overwhelming experience. There are so many things you need to do before welcoming your little one into the world, from buying the perfect pram to attending antenatal classes.
People may be concerned for new mums, but new research has found that 80 percent of expectant mums feel immense stress and pressure when people bombard them with advice.
Mums admitted that they are constantly bombarded with conflicting advice on how to care for their baby.
One in four mums revealed that advice comes from strangers such as a random passer-by on the street or in a shop. This tidal wave of advice can cause confusion and stress for mums who want to do the very best for their baby.
The volume of advice and confusing mixed messages can contribute to the pressure mums already put on themselves to do everything right – both during pregnancy and after the baby arrives.
The study was conducted by the C&G Babyclub who discovered that the un-prompted advice can make mums feel even more pressured to be the perfect parent.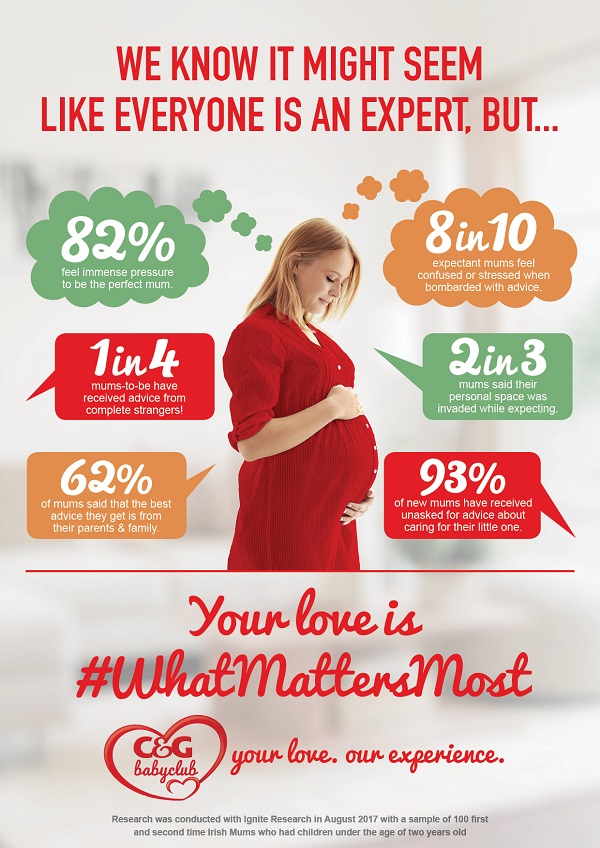 Over 90 percent of women stated that they have received advice on how to care for their child, even when they never asked for it. Never waking or always waking a sleeping baby was chosen by mums as the top topic of un-asked for and often conflicting advice.
The research revealed that mums feel uncomfortable when family members and strangers bombard them with personal questions and advice about parenting.
Their research found that nearly 70 percent of women felt that their personal space was invaded when pregnant.
26 percent of mums revealed that they felt uncomfortable when people touched their bump without permission. 24 percent of mums shared that they received remarks about the size and shape of their bump.
One-third of mums shared that they receive un-asked for parenting advice several times a week, with one fifth receiving unwanted advice at least once a week.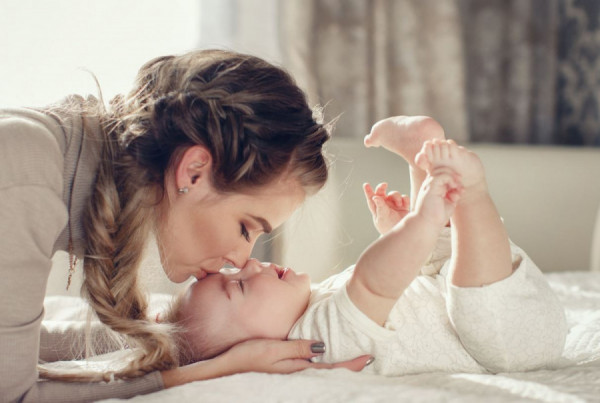 82 percent of mums admitted that they feel immense pressure to be perfect and to do everything perfectly for their baby.
Soon to be mum-of-three, Helen Plass shared, "It can be so overwhelming trying to navigate the well-meaning advice that comes from every direction and source when you are pregnant or caring for a new baby."
She continued, "Listening to your own mum can be really useful to remember in these moments and that what matters most is your love for your baby, everything else will naturally fall into place when you focus on this."
Helen's words of wisdom are exactly what every mum needs to hear, especially when they're feeling overwhelmed or stressed.