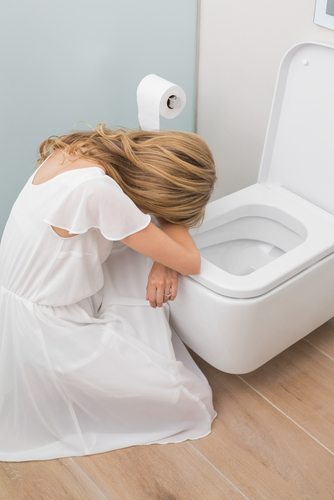 As most mums know,
morning sickness
is one of the least pleasant parts of pregnancy and some mums-to-be can suffer from it
a lot worse than others
.
So, to make it that bit easier, here are ten natural remedies that you can try to help ease the symptoms:
Ginger
Ginger is good for settling the stomach so drink ginger ale or, if you're feeling brave, nibble on some raw ginger.
Peppermint
Peppermint is another great way to ease nausea so sip on some peppermint tea or suck on some peppermint sweets.
Avoid an empty belly
An empty belly can make you feel nauseous, so snack on some dry crackers. Keep a few in your bag so that when you are able to keep food down you won't miss your window of opportunity.
Fresh air
Go outside as much as possible and keep the air circulating in your home by keeping the windows open. Being hot and stuffy can make you feel worse.
Eat small meals
Avoid eating heavy meals, instead, opt for five small meals a day.
Sleep
It can be exhausting feeling sick all day so make sure you get plenty of rest and put your feet up as much as possible.
Flat lemonade
Just like you would if you had the vomiting bug, keep your energy levels up by sipping on flat lemonade. You can get rid of the fizz by keeping the lid off or boiling it a bit at a time.
Move slowly
Get up out of bed slowly to stop you feeling dizzy and nauseous.
Eat peanut butter
Peanut butter is high in protein so eat it before you go to bed.
Drink water
Finally, make sure your fluid intake stays up, so drink plenty of water. Add a slice of lemon or lime it you don't like the taste of plain water.