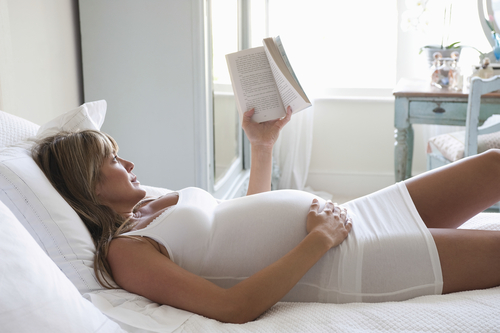 When it comes to pregnancy, there are a few things that every woman needs... and a few they really could do without.
While there are many shops packed full of pregnancy must-haves trying to tempt you, there are just a few items that are necessary.
Here are five comforts that every expectant mother should have:
A pregnancy pillow
When it comes to comfort, it doesn't get better than a pregnancy pillow to support both your bump and back. If you are struggling to sleep at night or to get comfortable in bed then this is a must-have.
An easy meals cookbook
During your first trimester you are going to be so exhausted that you will struggle to get up out of bed, and the last thing you will want to do is stand in front of an oven sweating as you try to make something delicious, healthy and edible. This is where your easy meals cookbook will come into its own, taking the stress and thought process out of cooking you won't need to spend hours on your feet cooking up a storm.
Maternity underwear
While you might be able to get by in extra large floaty dresses or leggings you definitely can't skimp on your maternity underwear. Your ever growing body is going to need extra support and you most definitely need a bra that will keep you comfy.
Friends to moan to
Being pregnant is tough and with so many ups and down, you definitely need a couple of friends to moan about it too. Lean on women who have gone through the experience themselves and even those who have yet to have a baby. Even if they can't give you advice they can definitely give you an ear to listen.
A comfy bed
Struggling through a night on an uncomfortable bed is bad enough when you aren't expecting but it is so much worse when you have a baby inside you. While not every budget will be able to stretch to a new bed or even a mattress, memory foam that sits over your mattress can work just as well.
Slippers
It is common for your feet to swell during pregnancy and while you can't go out and buy four or five new pairs of shoes, comfy slippers to slip your feet into at the end of the day would be absolute bliss.