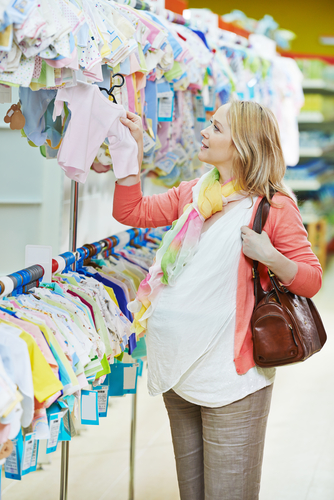 Finding out you are pregnant is truly an exciting time and, as your prepare for the arrival, you will no doubt spend a fortune on baby items that you don't need.
While it is a rite of passage to indulge in a few items, save yourself some money on things you really don't need:
Shoes
Your baby won't be walking for a long time so there is no point rushing out and buying little runners, no matter how cute they look. For the first few weeks, or months even, you will just dress your baby in all-in-one suits so you won't have any need to put them on. Plus, you will be way too tired to tie your own shoes laces, never mind your baby's.
Baby bathtub
Unless you only have a shower in your home, you don't need to go to the huge expense of buying a baby bath. They can be quite bulky and difficult to store. The best purchase you can make is to buy a baby seat for the bath. They are easy to store and once your baby is strapped in, you will have the use of two hands to clean and wash baby.
Expensive baby clothes
No matter how many times you tell yourself that you will put that adorable denim dress on your baby, for the first weeks at least, you won't. As you adjust to your new life as mum, you will be dealing with dirty nappies, baby sick and spit-ups. Putting a dress on your newborn, will be the last thing on your mind.
Changing table
A changing table is a bit of a luxury - a luxury that you don't need. Unless you have a bad back or money to spare, a baby changing mat will do the same job as the changing table, except on the floor. In fact, changing baby on your knee works just as well.
Toys
Cuddly toys are cute and most of us still have our very first bear; however, that train set that you want your little one to have will just sit in the corner for a year or two before they even notice it.