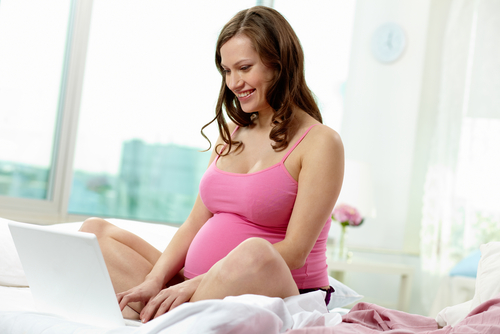 You are bound to hear a lot of myths throughout your pregnancy.
Most of them are just for fun but it's good to know the truth behind them.
Heartburn means you baby's has hair
If you are suffering from dreadful
heartburn
, you might be told that means your baby will be born with a head of rich hair. While it's not actually proven, researchers say that high levels of oestrogen and hormones influence hair growth and open the sphincter in your oesophagus.
Carrying low or carrying high
If you are carrying low you might have been told that you are having a boy and the opposite for a girl. However, carrying high could be down to the fact that it is your first baby and your
abdomen muscles are in good shape
. The more pregnancies you have the loser your abdominal muscles become. Your bump will also drop when you are approaching your due date.
For every baby you have, a tooth will fall out
This is a scary myth as your baby may take calcium from you if there isn't enough in their diet. While it is has yet to be proven, an article published in the American Journal of Public Health found an association between tooth loss and having babies. The best thing you can do for your health is to ensure you get enough calcium for both you and your baby.
Bad morning sickness means it's a girl
Bad morning sickness has often been associated with having a girl. Researchers have found no truth in this so you'll have to keep guessing.
Always sleep on your left side
For normal healthy pregnancies, lying on your left side is not a requirement. Unless suggested by your doctor you can lie on either side during your pregnancy.
Bumpy journeys can bring on labour
A small jolt or bump in the car is not likely to bring on labour as the baby is well protected by the amniotic fluid. However, you till should be careful.
Myths have been around long before you were born and are bound to be around for many years to come. Most are simply for fun while others have been passed down from generation to generation.