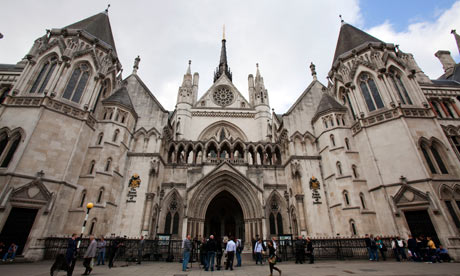 A 60-year-old woman has won a Court of Appeal battle to use her daughter's frozen eggs to give birth to her own grandchild.
The British woman whose daughter died of cancer in 2011, pleaded with three judges to allow her use the eggs before they would perish.
The woman's lawyer told the court that it was the dying wish of the woman's daughter.
The woman, was referred to as Mrs M, was not in court for the ruling began taking legal action against the Human Fertilisation and Embryology Authority (HFEA) in 2014 when she requested to take her daughter's, referred to as A, eggs to a US fertility clinic to use them with a donor sperm.
Mrs M, had previously lost her bid to use her daughter's eggs because The Human Fertilisation and Embryology Authority (HFEA) stated that the eggs could not be removed without the written consent of the couple's daughter, who can only be referred to as 'A' for legal reasons.
The counsel of Mrs M told the court that even though there was no written proof, there had been "clear evidence" of what A had wanted to happen to her eggs after she dies at the age of just 28.
The court were not deciding on whether or not Mrs M could undergo fertility treatment with her daughter's eggs but on whether HFEA's approvals committee were lawful and rational in their decision to deny authorisation of releasing the frozen eggs.
Lady Justice Arden said on the successful appeal:
"First, there was on the face of it the misstatement of certain of the evidence about A's consent by the committee.
"Second, even if what the committee meant was that there was a lack of effective consent because the appellants could not show that A received information on certain matters, the decision was flawed because the committee pointed to the lack of certain evidence without explaining why A needed to receive that information and give that consent.
"The third level is that the committee did not ask the prior question of what information the Human Fertilisation and Embryology Act required to be given to A in the circumstances of her case."
SHARE this news story.