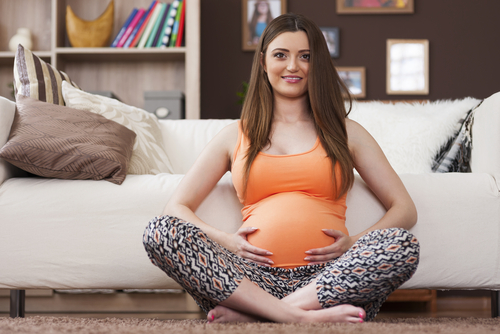 During pregnancy, many expectant mothers will swear they will do a few things either for the benefit of their baby or to make themselves feel better. However, when you have your baby in your arms, things probably won't turn out to be exactly the way you expected.
Here are 7 things you will no doubt tell yourself during pregnancy
You'll exercise as soon as the doctor says you're allowed
If you except to be hitting the gym as soon as your doctor says so you might want to think again. If we're being honest, for the first few months, you will be too tired to wash your face, never mind go out for a run at the crack of dawn.
You will only feed your baby homemade food
If this is something you really believe in then go you; however, never say never, sometimes you just don't have the time or the energy to stand over a bowl full of vegetables peeling them.
You won't have any painkillers
If you manage to get through labour without any painkillers, we salute you. Labour is difficult and painful, very painful, so don't be surprised if you end up shouting at your midwife begging for an epidural half way through.
You won't let yourself go
You swear to yourself that you won't end up wearing tracksuits all day or even dare head to the shop without any make-up on. Believe us, when you are only getting a few hours sleep each night and have a baby to look after your appearance will be the last thing on your mind.
You will catch up on housework during your maternity leave
Don't even go there. Use your maternity leave to coo over your baby not catch up on washing or doing DIY that you have been putting off for years.
I will still have fun
Yes, you will still have fun and be able to go out with the girls but you will find that sitting at home staring at this amazing thing you have made will be the only thing you want to do.
I'm not doing this again
If your pregnancy is particularly trying you will no doubt tell yourself you will never do this again. But, when you have your tiny bundle of joy in your arms, you will see things a whole lot differently.