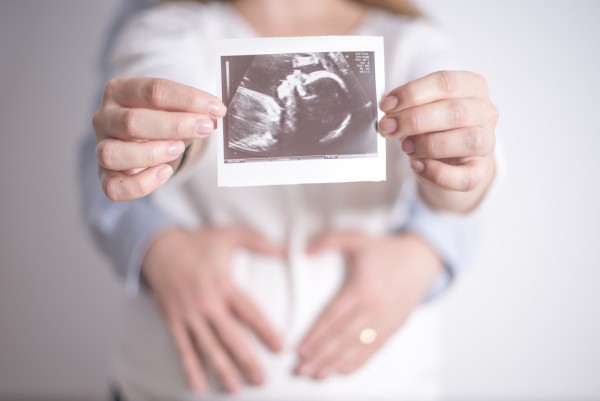 After years spent struggling to conceive, Carla and Paul Crozier are now expecting four babies - thanks to IVF treatment.
In the years since welcoming their first child Darcie, Carla and Paul have tried repeatedly to conceive another child.
Finally, after turning to IVF, the couple are now expecting four babies.
However, what makes this even more incredible is that the babies are two sets of identical twins.
After nine years of negative pregnancy tests and miscarriages, the pair are now celebrating their one-in-70 million pregnancy.
The couple have spent over $25,000 (around €18,00) over the years in their bid to become parents again.
Speaking of her multiple miscarriages, Carla says she doesn't know how she made it through.
"Looking back, I don't know how we got through those times," she told Kidspot.
"It was really hard. I longed so much for the babies I had lost. I even found myself resenting other pregnant women who hadn't even planned it.
"It just didn't seem fair."
The pair changed their lifestyle completely in the hopes this would help them to conceive another child.
Then, last September, Carla and Paul finally got the results they had been longing for for years.
Going in for Carla's 12-week scan, the couple were shocked when they were told there were four heartbeats. What was even more amazing was that the two transferred embryos had both implanted and split.
"I was in absolute shock when we found out," Carla said.
"I still am. The odds of this happening are apparently one in 70 million...It's just crazy to think this has happened to us when we've had so much trouble just having one baby."
However, the couple were warned of the dangers of such a pregnancy, and doctors suggested they have 'selective reduction' to remove two foetuses.
"There is the risk of twin-to-twin transfusion syndrome. There's also the danger of miscarriage and a pre-term labour.
"But we didn't even have to think about it. We weren't going to get rid of any of our babies," Carla concluded.