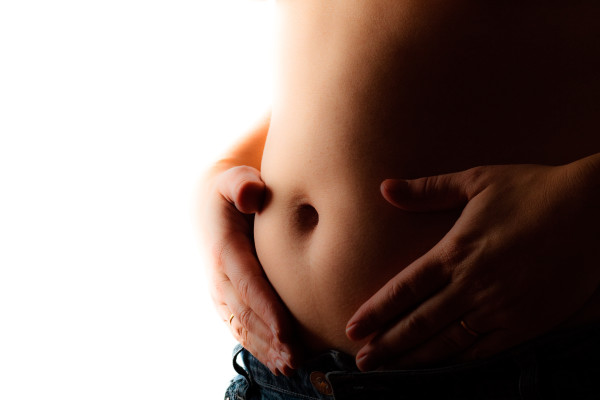 If you are not ready to tell everyone that you are expecting, there are a number of ways you can hide your pregnancy until you are. However, while these tricks will work for the first week weeks you won't be able to hide your growing bump forever.
Here are some top tips to get through until the 12-week scan.
Large scarves
Scarves are a great way to hide your tiny bump or spare tyre that seems to come first. Drape them over your shoulders and just let it hang over your stomach. Fashionable scarves can be worn indoors so nobody will think it a little strange if you arrive at their house wearing one.
Carry a large bag
If you are out shopping and worried you might bump into someone, a large handbag carried on the nook of your arm, in front of your bump will stop tongues wagging.
Empire dresses
Empire dresses are a great way to disguise a bump. The hem sits just under your bust so that the material below it hangs loose. They are also great for when your bump is quite big and fitting into trousers proves to be very tricky.
Wear black
Black is a comfort colour for so many and unless you are always wearing bright colours you won't draw any unnecessary attention to yourself. Black is slimming and wearing one colour will hide any lump and baby bumps.
Long blazers
For the office or even parties, a long line blazer or suit jacket over a plain dark top will help disguise your bump in the early weeks.
Drink non-alcoholic drinks out of wine glasses
If you are at a party, rather than raises eyebrows about why you are not drinking, pour sparkling water or a fizzy drink into a wine glass. Unless they taste it no one will ever know. Otherwise, order a water with lemon and ice. People will think you are drinking something a little stronger.
Layers
Wearing lots of layers won't just keep you warm this winter but it will also skim over your bump. Go for lightweight clothes so that you aren't too hot, and nobody will be any the wiser.
Good luck, ladies. The joy of the big reveal is worth it!