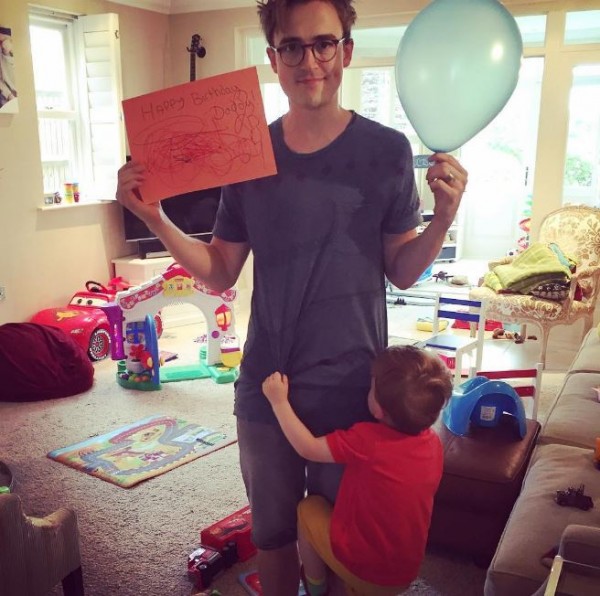 We've all been - an otherwise celebratory, milestone moment is brought crashing back down to earth by the everyday realities of parenting.
And it seems that dad-of-two Tom Fletcher is no different.
The rocker marked his 31st birthday yesterday - and, as revealed on Instagram, the celebrations looked delightfully worlds away from his celebrity status.
Standing with his two-year-old son Buzz hanging from his t-shirt, Tom can be seen holding up a balloon in his left hand, and a home-made card in his right.
In the background, the glorious weekend mayhem of child-rearing is in clear view: oodles of coloured toys, puzzles and games and strewn around the vicinity.
Better still, Mr Fletcher reveals in the accompanying caption that his birthday 'presents' included "a poop on the living room floor and a pee on the bathroom floor".
It was an observation that many of his fans evidently could relate to - and his Instagram snap was soon flooded with hearty best wishes and birthday congratulations.
As well as toddler Buzz, Tom and his wife of four years, Giovanna, have a five-month old son, Buddy.
Yesterday, the musician added a further snap of Buzz to his Instagram page. The touching black-and-white snap shows the child playing with a toy car. "Love watching my boy use his imagination," he wrote.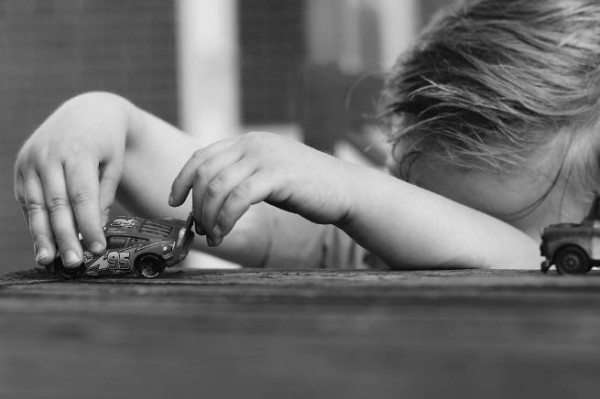 And this morning, Mr Fletcher revealed that he and his eldest son had on complementing footwear.
Me and Buzz are having a shoe-off," he wrote alongside a snap showing the elder Fletcher in Mickey Mouse slip-ons, and the little boy in corresponding Super Mario runners.
SHARE if you know only too well the realities of parenting a toddler and a baby!