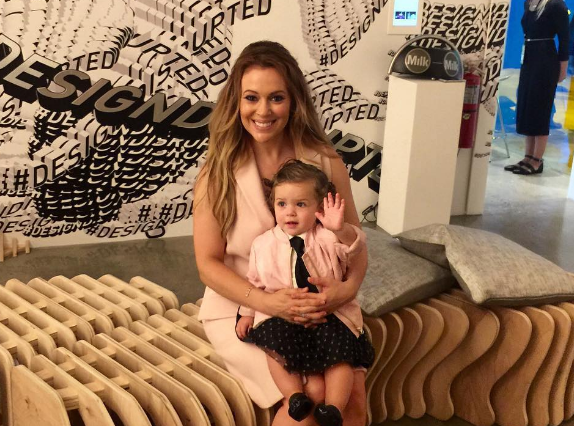 Sometimes it's hard to see all these celebrity mum's look amazing while pregnant, with not a swollen ankle in sight.
And then it gets worse when they bounce back to their gorgeous good looks just a few short weeks after welcoming their new baby.
Sometimes we would love to hear them speak about the struggles that we mere mortals go through.
Enter Alyssa Milano.
The Charmed actress has spoken out about her struggle to lose weight after having her baby and how we shouldn't have to worry about it.
Speaking to Today's Parent, Alyssa said:
"I didn't feel pressure from within the industry,"
"Any pressure that I felt was from seeing other celebrities get down to their pre-baby weight in two weeks, and I know that for me that's just not in my makeup, biologically.
"There is no way I could have dropped all the baby weight in two weeks, I don't know how they do it!"
And we were so glad to hear it.
Sometimes it can be sold to us that it's so easy to slim back down after having a baby but is that realistic?
The mum has given herself a much more realistic timeline of 18 months to get back to her "happy weight".
"It's the weight where you feel happy," she said.
"I couldn't call it a goal weight, because there's so many variables you don't really know what a goal weight is, especially when you're 43 and just had a baby.
"I don't know if I'm going to get back to my pre-pregnancy weight. I'm breastfeeding also, that's a big part of it, so I just call it my happy weight."
We just love the idea of "happy weight".
A positive attitude towards your body after giving birth is so important and putting unnecessary pressure on yourself to shift the pounds so quickly will only add more stress than you need or deserve.
We were so thrilled to hear Alyssa speak out about this.
"It's exhausting, and the only thing you really have is food to get you through those first two months," she says.
"Especially if you're breastfeeding."
Alyssa said she has now lost 55 pounds mostly down to exercise and the Atkins diet.
SHARE Alyssa Milano's realistic words on post-baby weight loss.