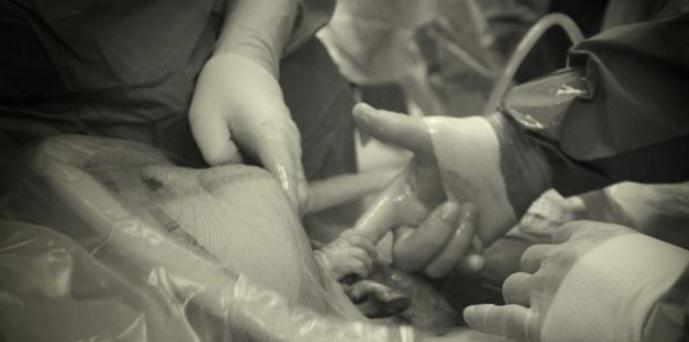 Isn't this stunning? This photo captures the beautiful moment when a newborn grabs a doctor's hand while emerging from her mother's womb.
The proud parents posted the photo on their Facebook page to share with friends and family, and it has now become one of the first viral hits of 2013.
Alicia Atkins from Arizona gave birth to daughter, Nevaeh, via Caesarean section in October and her husband Randy took the photo.