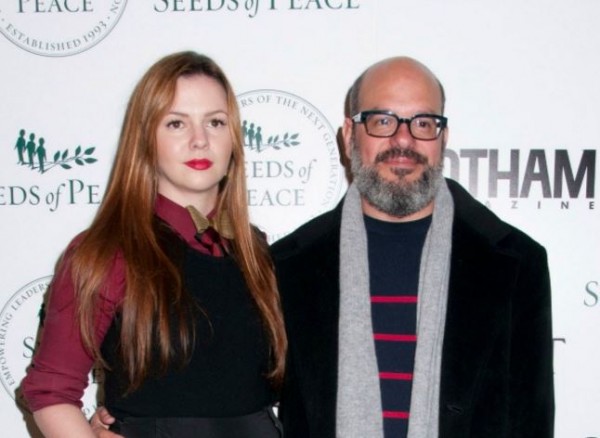 Congratulations are in order for the Sisterhood of the Travelling Pants actress Amber Tamblyn and her husband, David Cross, as it has been revealed the couple are expecting a little girl.
Revealing her baby's gender in a blog post for Glamour, Amber wrote how she has been thinking a lot about the world she is bringing her daughter into, saying: "Motherhood has been heavily on my mind because I am going to be a mother soon."
"I'm pregnant, with a daughter on the way. I think constantly about the world I am bringing her into. Will I get a phone call from my daughter someday, one she never wanted to make? Will I have to share with her my story, and the story of her great-grandmother's words to her grandmother?"
About to welcome a little girl into her life it is no surprise that the 33-year-old has been thinking about women in today's society, touching on the US election in particular.
"After I'm done writing this, I'll go back to my desk and fill out my absentee ballot. I'll be voting for more than just a woman; I'll be voting for a revolutionary idea. I'll be voting for a future for my daughter where conversations about our bodies and our lives are broader than what value they have for men," she adds.
"A future where being a mother is less about warning our daughters about our sons and is instead lifting them up to their greatest potential," Tamblyn writes.
"A future where my girl will someday say, 'Donald who?' and think nothing is revolutionary about a woman becoming President. A future where she can't even believe that was ever even a thing."
Amber's Glamour post comes not long after she shared her story of abuse on Instagram in response to Trump's leaked tapes.
Tamblyn and her 52-year-old husband married in 2012 after dating for five years.
Aw, congratulations to the couple.
SHARE to send congratulations to the happy couple.