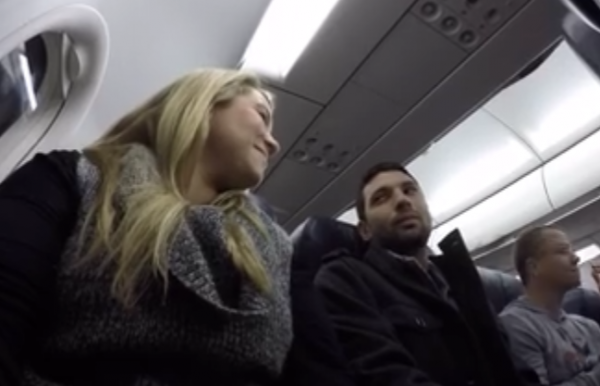 There are some life events which are so special it can be difficult to find the words to communicate your delight, so sometimes it's just necessary to hand the responsibility over to someone else, right?!

And today Lisa Sadiwynk, who requested the help of American Airlines in order to reveal some life-changing news to her husband, is basking in the delight her decision has brought to thousands of social media users.

While travelling home from Las Vegas in recent weeks, an unassuming Eric Sadiwynk waited patiently as the pilot began his in-flight announcement, but soon realised something was afoot when the captain personally referenced his name over the tannoy system.

Sitting beside her husband, soon-to-be mum, Lisa, waiting nervously as she prepared for the moment her partner would be told that the pitter-patter of tiny feet would soon be heard in the home they share together.

To the sound of cheers and rapturous applause, a visibly stunned Eric turned to his wife to celebrate the wonderful news which was delivered with the help of a delighted cabin crew.


SHARE to spread the love today!