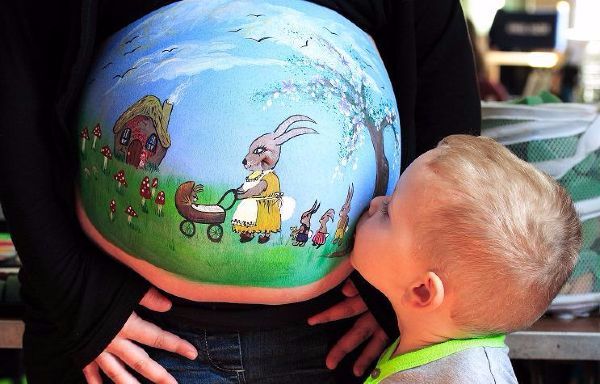 Pregnancy is such a special time in a woman's life, and many people opt to capture life long memories with a photo shoot.
Baby bump painting has become a very popular way to make pregnancy photos that little bit more special.
If you are considering having your beautiful bump painted, check out our top ten bumps to inspire you.
1. Zebras
Say it with stripes, mums.
2. Your world
Not explanation needed.
3. Fairies
This bump is so wonderfully photogenic.
4. Kinder surprise
This is such a cute concept, especially if you are keeping the gender of your baby a secret.
5. Snow globe
If you are due around Christmas, then this is the sweetest bump idea.
6. Love hearts
This one is pretty obvious, due to the fact that you are carrying the love of your life in your bump.
7. The Lion King
What is more fun than a Disney classic? Nothing, fact.
8. Giraffes
Just some adorable animals, hanging out on your bump.
9. Fish bowl
We think this idea is just fin-tastic (see what we did there?)
10. Monsters Inc
Another classic movie.