The Paint Your Bump campaign #pyb2019 is an innovative voluntary Maternal Mental Health awareness campaign in Ireland set up by mothers Fran Buckley and Elva Glynn. Elva and Fran have backgrounds in Psychotherapy and the Paint Your Bump campaign hopes to raise nationwide awareness of maternal mental health and the issues that may arise during the transition from pregnancy to early motherhood. This is done in a creative and memorable way ... painting your bump!
Painting your bump is an experience for mothers to celebrate their pregnancy and in the process think about their maternal mental health and how they nurture it. They encourage mothers to paint their bumps on World Maternal Mental Health Day each year and post their bumps with the #pyb2019.
Their hope is to create social change and dispel myths that the transition from womanhood to motherhood is effortless, easy and challenge free. They are busting myths on their social media channels each Tuesday in the run-up to the Paint Your Bump events. They also hope to prompt a national conversation about what many women may face during the transition to motherhood with the aim to promote and encourage support and self-care for maternal mental health and wellness.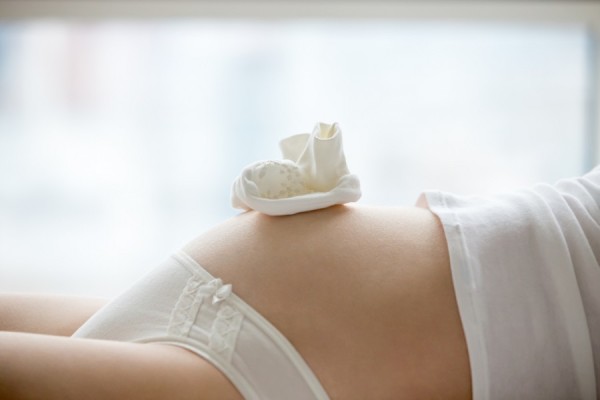 On May 1 2019 they have events running nationally that are a fun way for mums to paint their bumps, meet up and chat about their maternal mental health. These events are run by amazing woman who are running these events voluntarily. Details of all events are on their Facebook and Instagram pages. Women can contact those that are running the events to book their slot on the day. Some events are happening in the lead up to May 1 also.
Elva from Paint Your Bump says "I would hope that our campaign can give mothers permission to have real conversations about becoming a mother and in turn support one another in this often rocky transition. It is also important that mothers have access to a list of support services if they need it which is on our website".
Fran from Paint Your Bump says ''I hope that our campaign will help women feel less alone on their journey to motherhood and create a mind-set amongst all mums that self-care is important on this often challenging transition to motherhood & beyond. My wish is mums go gentle with themselves be the 'good enough mother' as there is no such thing as a perfect mother.
Paint Your Bump was set up three years ago by Fran and Elva. Through their professional and personal experiences, they noticed a need for woman to speak openly about their experiences of motherhood particularly the transition to being a mother. They both feel that this is an exceptionally vulnerable time for woman and that support and self-care is key to positive mental health in this time. They hope that as many women as possible can be reached with the campaign and that they can affect social change for the mothers of the future. They believe by creating more awareness around the expectations of pregnancy birth and beyond vs the realities of same is vital.
They hope all the woman who paint their bumps have a fun and memorable experience, they know that they did when they painted their bumps.