Baby Senan was born right outside Carrick-on-Suir Garda station back in April, and his mum and dad brought him back to the place where he entered the world this afternoon.
Talking to the Nationalist newspaper, Senan's mum, Jennifer Power, explained how her waters broke in her home in Tipperary at about 2 am.
After ringing the midwife, Jennifer's husband, Jason ,was told to meet the ambulance midway that would then take them to Waterford hospital.
Suggesting the Garda station as the meeting point, Jennifer went on to explain that the baby's head starting crowning as they parked up outside the station.
"We were in Carrick-on-Suir and the Garda station came into my head because it's the one place everyone knows and it's right in the middle of the town," she said.
"I said to Jason to pull in there and he did and we were told on the phone the ambulance was on the way; don't panic.
"I was sitting in the front seat of the car and the baby's head was coming out. Jason was in an awful panic. He ran to the Garda Station and banged on the door. We didn't know if anyone would be there and were just lucky there was one Garda and he answered the door."
Baby Senan thanks Gardaí for helping to bring him safely into the world. pic.twitter.com/gEmbZJ897V

— Garda Info (@gardainfo) June 30, 2016
Garda Sean Cuddy, who was manning the station at the time, rang Garda Davern, Garda Morrissey and Reserve Garda Guidera, who rushed to the mum-of-three's aid.
"Garda Davern calmed me down and told me 'you are okay, I know what you are going through. You are fine you will get through this'. She just helped me to focus," Jennifer said.
Jennifer ended up giving birth fifteen minutes later in the ambulance right outside the station.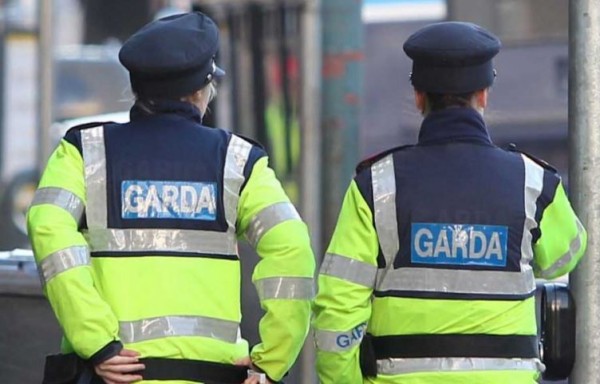 "I will never forget the circumstances of Senan's birth and I will never forget how good the Gardaí were to me. They were my knights in shining armour," she said.
"I just want to publicly acknowledge what the Gardaí did for us. We are really grateful to them."
SHARE this gorgeous story.