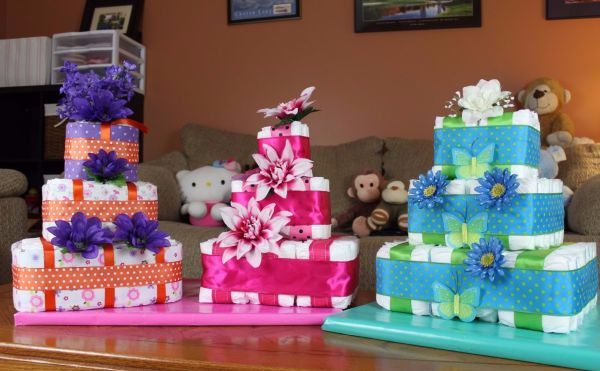 Baby showers are such a fun way to celebrate pregnancy, and the wonders of motherhood. They are also an opportunity to get inventive with decorations and party favours.
Many inventive mums out there are creating nappy cakes by moulding nappies into extravagant structures from bikes to boats - how fun!
With that in mind, we did some research and came up with a fantastic list of nappy cakes to inspire you.
Enjoy!
1. Stack them high
2. Princess castle
3. Lighthouse loving
4. Baby boy
5. Baby girl
6. Little shoes
7. It's a boy
8. Flower power