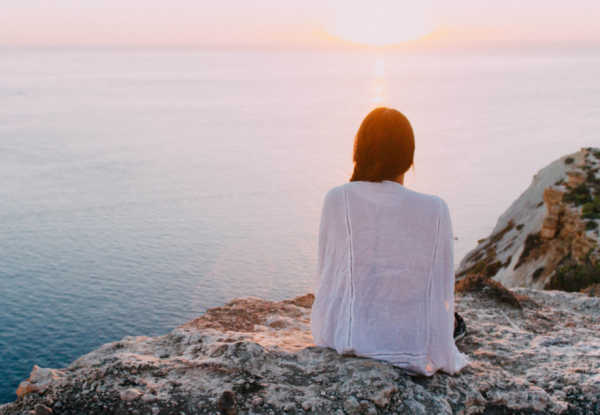 Travelling, however enjoyable, can also be quite stressful.
Making sure everything is packed, that you have all the documents you need, and that you leave yourself enough time to get to the airport on time - yes, it can be a lot.
Even more so when you're pregnant.
With babymoons becoming more and more popular among expectant mums, we've put together a list of top tips to hopefully make the experience a little easier.
1. Aisle seat
Whether you are located at the front of the plane or at the back, try to reserve the aisle seat. This way you will be able to get up a lot easier when you have to go to the bathroom without disturbing others, and it will also mean you will be able to stretch your legs when you are starting to feel cramped.
2. Wear comfy clothes
This goes without saying. A pair of comfy leggings and a loose fitting top will have you feeling a little less restricted. Alternatively, a long maxi dress and some added layers to help fight off that in-flight chill.
3. Take off your shoes
Take off your shoes whether or not you have your flight socks on. Try to put your legs either stretched out in front of you or put your hand luggage on the ground and rest your feet on them. Move your toes around to keep the blood flowing.
Flip flops are great and make popping on your flight socks a lot easier.
4. Eat sensibly
Junk food is always tempting when at an airport, but try and avoid it. Instead, prepare your body for the journey by eating light and drinking lots of water.
Be prepared and pack snacks in your hand luggage that are healthy and will give you energy, such as fruit or a bag of mixed nuts and seeds. This way you won't be tempted to buy junk food at the airport or on the plane.
5. Sun bathing
Lying on sun beds in the later stages of pregnancy is not easy and can be very uncomfortable. Lie your bed flat and use plenty of cushions for support. Lying on your side will make you more comfortable and getting up will be much easier.
6. Rest
Make sure you remember to rest. On holiday you might feel like trying to fit lots in, but rest is important when you're pregnant. Half an hour in the afternoon will give you energy to stay up a little later and enjoy what the evenings have to offer.