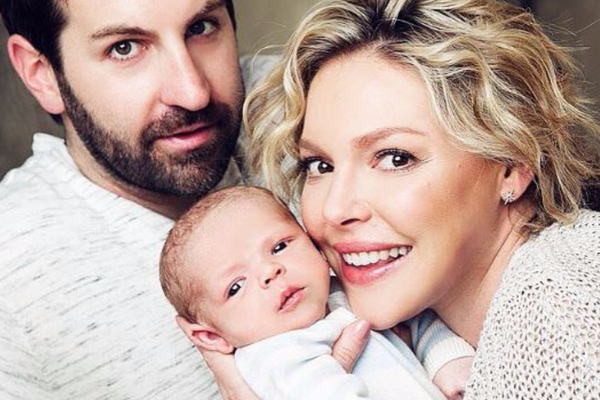 America's sweetheart Katherine Heigl is looking forward to getting back in shape after giving birth to baby Joshua Jr.
The fun-loving blonde posted a snap of herself wrapped up in a mismatched outfit, pushing Joshua along in his stroller.
The star was wearing a sweater with a photo of herself, a fanny pack and a bobble hat to stave off the cold in Utah.
Katherine gave birth to baby Joshua on December 20th and is loving life as a new mum.
We're in awe of her starting work-outs already, given that her baby is only seven weeks old.
Hopefully she takes a sensible approach to post-partum weight-loss.
For someone who back on the "exercise train" she looks very happy!