Accepting the word 'just'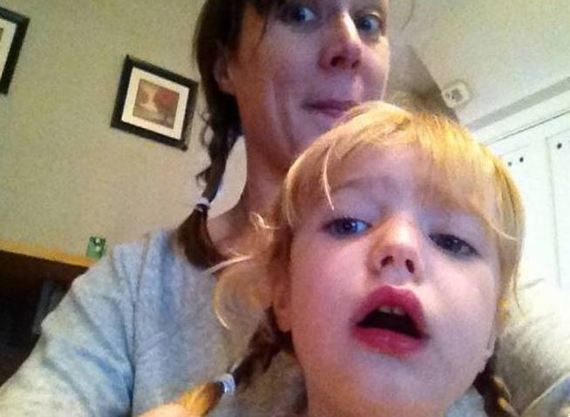 I am not much of a planner, if I am totally honest.
There wasn't really much of a game plan with my husband and I about whether we would have kids - it just sort of happened.
What I mean is we were very lucky in that we only had to "try" a little and I was pregnant.
Like with many first pregnancies, it is very much a case of living in the here and now; the utter consuming joy, happiness, excitement, anxiety and everything that goes with becoming first-time parents.
It's the unknown for you as a couple even though millions and zillions of people have done it before you.
I found with us, and most of my friends, that you are only ever thinking of that one little person growing inside of you: planning for their arrival and their needs.
I don't recall any conversations about how many kids I would like in 'total' while I was pregnant with Joan. All the chats were just about her - the current baby I was carrying.
It was only when she did finally arrive, and following the very scary circumstances surrounding her birth, that I started to become consumed with fear about the "next" child. 
While I was pregnant with Joan, I developed pre-eclampsia and suffered an abruption while in for a routine check-up.
It doesn't bear thinking about what would have happened to Joan or myself if I had been anywhere else that day.
Unsurprisingly, after she arrived I was in high dependency for three days and the hospital for a total of nine days before being discharged with a healthy amount of drugs.
So, for me, giving birth was not, unfortunately, a good or happy experience. They were some of the worst days of my life and certainly the most terrifying.

While I was in the Rotunda I kept worrying about having to go through it all over again, until one midwife sat me down and said: "Don't worry or think about this now. One day you will be in the playground with Joan and see her running around and you will get the strength to want another one and I will see you here in two years' time."
Fast forward five years and the day that lovely midwife predicted hasn't happen. What has happened is five years of repetitive thoughts in a cycle of thinking "I can do it again" to recalling the memories of what I went through.
But, sadly, what has happened throughout Joan's life is a million conversations about how many children I have, with either myself or the other person saying the word 'just one child.'
And this has made me slowly grow to dislike the word just!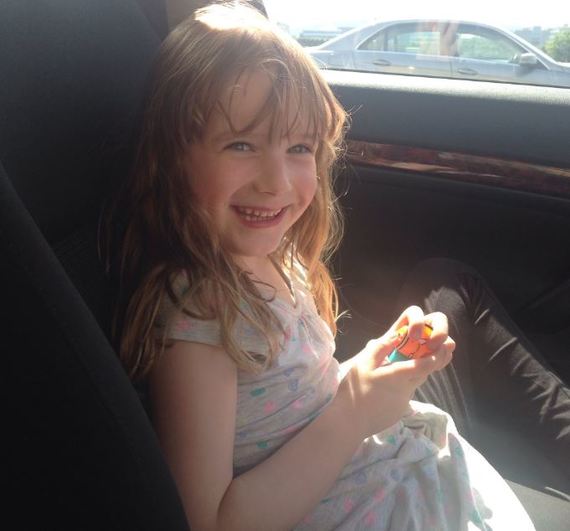 It seems like it JUST isn't good enough to have one child, or the family JUST isn't complete with one child.
Or by only having JUST one child I have to retell my story of giving birth over and over again, which brings up so many bad feelings.
I completely appreciate that I am largely generating these thoughts about this word myself. At no stage when we are at birthday parties watching siblings play with siblings or the hundreds of playdates I have been on, has anyone said: "You know what? I JUST don't think it is good enough you only have one kid."
Over the years, I have, however, met so many people with one child, and although I don't say it very often, it does bring me comfort.
The majority of my close friends and a lot of my cousins have one child and I have never judged them - so why am I feeling badly about having JUST one myself?
I suppose it boils down to two main reasons: one, is that siblings are good to have; and two, the idea that the 'nuclear family' consists of a mum, dad, son and daughter.
The bond between brothers and sisters is one you can't replicate with other people, in most cases. And I am constantly left feeling that Joan is missing out on something crucial by not having a brother or a sister.
She does talk about it and is naturally drawn to younger kids. The crèche she just to attend told me she always liked helping in the baby room and was so gentle with everyone. I have seen it in action many times myself, how she engages with younger kids, encourages them, rubs their little backs and is so sweet with them.
Thankfully, the idea and perception of what constitutes a family has changed dramatically, and we have become more inclusive of various types of families.
I know I need to embrace the word 'just' for Joan and myself; I have just Joan, she is my world, she is the most incredible child and I am the luckiest person.
My husband and I and Joan are a family, and a great little one at that.