Buddy the Elf is back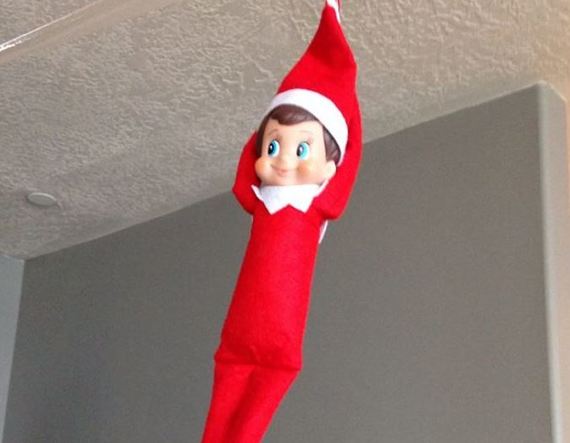 From December, us parents have a new partner in crime - a very small, all-seeing, hard-working, tattle-tale elf all the way from Santa's workshop. 
Each day they check in to see if our little ones are behaving and every night they report back to Santa as to whether our kids were good or bad.
One of Santa's elves visited us a few times last year, but, to be honest, Joan didn't take much note of him.
Occassionally she would say, after being really good, "I hope the elf saw that!" or "I hope the elf tells Santa I was extra good today."
But in general he wasn't in the forefront of her three-year-old mind.
But this year, Joan and the elf have ramped their relationship up a notch. He is checking in a few times a day, not just once, and Joan, for her part, is looking high up and low down for him. Unfortunatley, she has yet to spot him!
Most days he has nice things to report back to Santa, but there have been a few occassions whereby the elf had to be honest with the big man in red and say Joan was a little bit bold.
She even warns me that the elf is watching so I should also behave myself.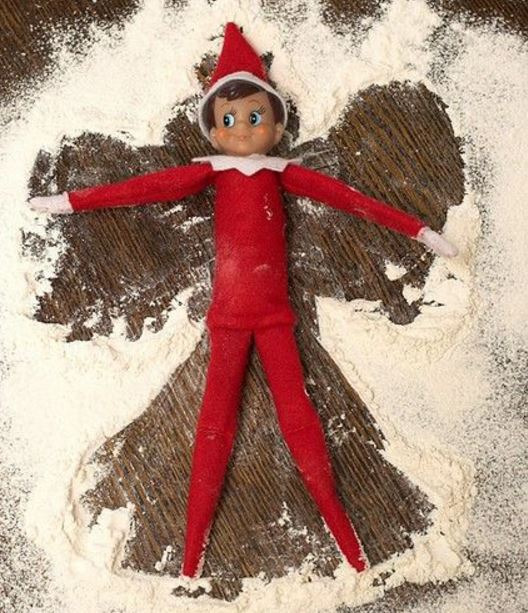 The main item of desire this year is a (rainbow) doll house, so this is the ultimate goal. All those times of listening to Mummy and Daddy, brushing her teeth when asked and cleaning up her room is all work and energy going into A) impressing the elf and B) hopefully resulting in that coveted doll house.
Sometimes she wavers though and if she is doing something I have asked her not to do, she will reply: "The elf isn't here at the moment" or 
"I don't see him, do you?". This can pose a threat to us as parents.
The challenge is to keep the presence of the elf at all times and to remind our kids of their importance!
But a word of advice: don't panic - remember, you and the elf are a team.
When she questions his whereabouts I usually point in a random direction and say: "There, there you just missed him!"
At this time in our lives, it works, but next year could be different.
Come January though the elf heads back to the North Pole leaving us parents to fend for ourselves. These, I imagine, can be trying days.
Some mums and dads have fairies on hand to keep the good work the elf has done on track. Other friends of mine have used birds for this role and claim it works, but I wasn't clear on who the bird was reporting back to?
So much has been written on discipline over the years, and as a topic it has really come back into vogue this past year.
For weeks on end we gain the best behaviour from our kids based on their need to keep Santa and his threatening little spies happy, but we are making it harder on ourselves to encourage them to just be good because that is the right thing to do. In otherwords, to remind them that it is us, their parents, who they should aim to please.
This is the first year I have really thought about this because Joan is so aware of Buddy the Elf, and I have almost entirely taken away my usual mechanism's of getting her to behave well.
Thankfully, she is generally a good kid, so it isn't a huge issue.
I just have to remember not to rely solely on Buddy the Elf because come January he leaves us in a trail of his dust! 
images via Pinterest