Get to know Alison Curtis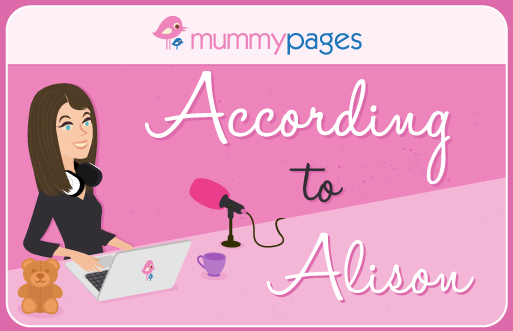 We're excited to announce that Alison Curtis has joined the blogging team at MummyPages. Catch up on her According to Alison blog posts.
Canadian DJ Alison Curtis is mum of one, living in Dublin city centre with her bassist husband. 
The popular presenter became full-time for Today FM in 2008, first presenting The Alison Curtis Show weeknights from 10pm-12am and than moving to The Early Morning Breakfast show from 5 to 7am.
Alison started at Today FM in 1999 shortly after moving to Ireland from Canada. At the time, she was presenting shows on then-pirate radio station Phantom FM (now known as TXFM) while also working as a senior researcher on the Ian Dempsey Breakfast Show.
She quickly moved from researching Ian's show to producing it, where she remained for nine years. During that time, the show - with a little help from a man named Mario Rosenstock and a segment called Gift Grub - became the biggest breakfast show in the country.
Alison also presented the Last Splash on Sunday nights, which was one of the longest running shows on the station and during that time, earned her four Meteor Award Nominations for Best DJ.
After living in Ireland for 14 years, Alison officially became an Irish citizen in 2013. "I moved to Ireland in February 1999 with the intent of staying for only a maximum six months, before I would fly away off to Edinburgh and do a Masters. However things didn't work out that way.
"I fell in love with radio, in love with Dublin and in love with Ireland; then eventually, two years later, in love with a man who I married in September 2007."