Trying new things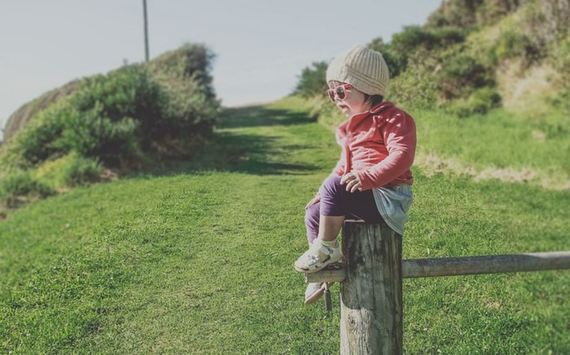 My daughter, Joan, is at that age when my husband and I want to try new and interesting things.
We started with a drama class last year when she had just turned four. It was every Saturday morning, while I was on air, so it was something for my husband and Joan to do together. After every class I eagerly awaited his call to see how it went.
At first she was pretty reluctant to leave his side. She is a fairly outgoing kid and when she settles into a group or situation she can quickly become one of the 'leaders'. But as the weeks went on my husband felt she just wasn't warming to it. It would always take her a few moments to get into it and join the group, but on the occasions when she did participate she seemed to really enjoy it.
When the class finished we had to decide whether to go again for the next level or leave it. We decided, for right or for wrong, to leave it. We discovered afterwards she was almost a full year younger than a lot of the kids and they were all from the same area so likely saw each other across the week, which might explain her being slow to warm to the class.
Next we thought we would try gymnastics, as she is forever moving! Dancing, jumping, pouncing; just moving, moving, moving! This time we tried a class closer to home and with kids her own age.
Again my husband had that experience of her being clingy when they arrived, but found that when one of the instructors brought her over to the group she was all a go. So we were happy that we had found something she really enjoyed doing. This was the case for about eight weeks.
Just before Christmas she got it into her head that she didn't like it anymore, and no amount of chattingwas going to change that fact. My husband kept bringing her for a few weeks more until she just wouldn't take part, and tiredness on his behalf meant they just left the class, never to return again!
He and I talked about what was the right thing to do: to keep pushing her to go to the class or accept she just didn't like it. I had mixed feelings about this as I really didn't want her to get the sense of 'power' that once she dug her heels in she could get out of doing anything!
But on the flipside I didn't want her miserable, and since I couldn't get to the bottom of why she didn't want to go anymore, would we be doing more damage by forcing it? We did talk a lot about it with her but she had made up her mind.
My sister and I growing up were involved in everything going: swimming, skating, young scientists, gymnastics, piano, you name it we tried it. I have really strong memories of my sister wanting to quit most of these things (bar swimming and young scientists) and me ending up going to the classes on my own.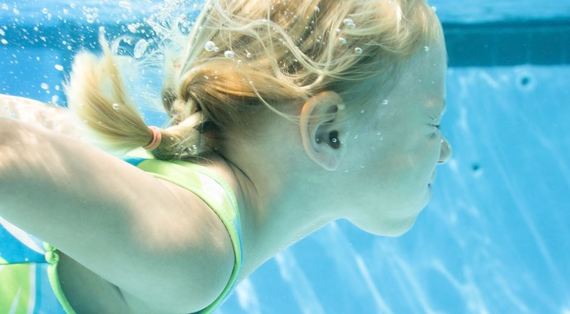 But what I can't recall is how much of a fight my parents put up or did they just accept that she didn't like the classes. She and I have very different personalities, I needed constant entertaining and definitely wanted challenges.
But we also simply just liked different things, music in particular. I was always drawn to instruments and she wasn't, so I stuck with piano lessons for years. Whereas my sister, in later years, was drawn to cross country running and that held no appeal for me.  
So I also can appreciate that like adults, kids are just simply drawn to some activities and not others.  
I also appreciate that sometimes with school, after school care and play dates, yet another 'thing' can be overwhelming for them.  
Then a few weeks ago I decided to start her in swimming. Something I remember both my sister and I absolutely loving! Thankfully this gene has passed on to Joan, and she can not wait to get into the pool every week. She talks about it across the week, practices in the tub and is first in line for her instructor. She bounces non-stop during the whole lesson (great for a good night's sleep) and has a smile stretched ear to ear.
Phew we found something!
She and I have also talked about piano lessons and she got over-the-top excited about that prospect, which is also nice to see.  
I guess like most things in parenting it is trial and error. We will just keep introducing her to new things, to not force situations upon her and encourage it when we strike upon something she enjoys, learns from and wants to be a part of.