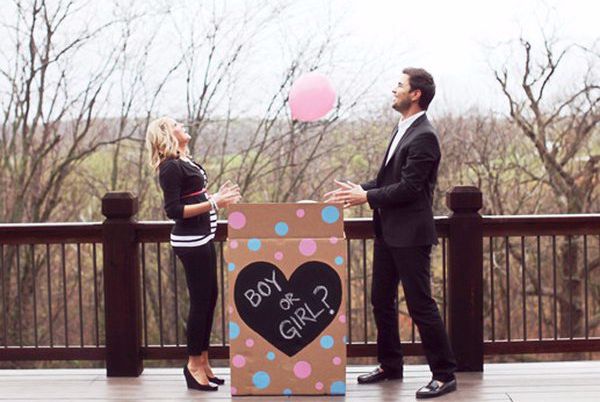 If you have decided to reveal the gender of your baby to people, you have a chance to get really creative.
There are so many fun ways to make the big reveal, from cakes and cookies to balloons and confetti.
However, a new gender reveal trend is emerging online, in the form of very cute manicures (yep, we're serious).
Pregnant women are getting some pretty amazing nail art to make their big baby reveal - and we are absolutely loving the idea.
The best part? There are no real rules when it comes to gender reveal nail art, with many mums opting for pink AND blue manicures - keeping their friends and family guessing.
Other beautiful mums-to-be are getting cute baby nail art, such as sweet little rattles, pacifiers and lettering that officially reveals the baby's gender.
While we are totally loving this new trend we appreciate that gender reveal manicures are not necessarily everyone's cup of tea - but fear not.
There are so many other amazing ways to reveal if you are expecting a boy or a girl, for example:
Let them eat cake
A really fun way to reveal your little one's gender is through a special cake. Go for a gender neutral colour on the outside, but fill the cake with pink or blue treats to reveal the sex of your baba!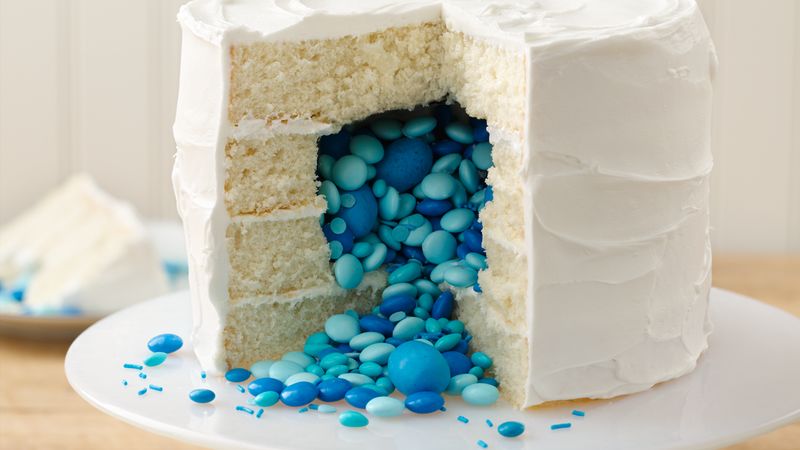 Scratch 'em
We love the idea of handing out custom-made scratch cards to people, and letting them reveal the gender themselves. So exciting!
Baby balloons
Reveal the sex of your new bub with a box of gender specific balloons. Open the box and be surprised!
Get silly
Have a silly string fight, using only one colour. Don't tell anyone what the colour is, and cover the cans in case anyone peeks.
Piñata, piñata
Grab a stick and whack away to reveal blue or pink confetti, depending on the gender of your baby.
Fortune cookie
If you're having a baby shower or gender reveal party, give everyone at the table an individual fortune cookie to open, revealing the sex.