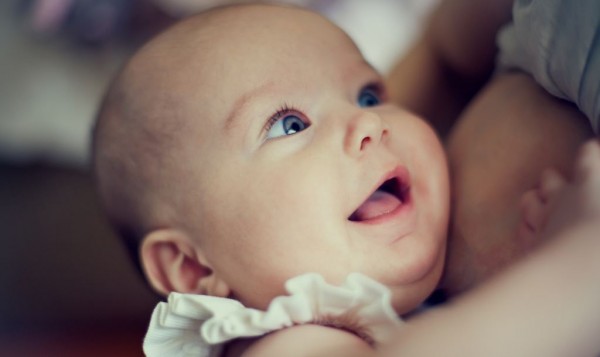 Whether you choose to breastfeed or bottle-feed your baby, every mum should feel comfortable enough to do either while out and about. Sadly, however, there are too many reports of women being subjected to abuse when they go to nurse their baby in public.
But today, an Initiative developed by First 1000 Days and supported by Karen Koster, Neven Maguire and Bobby Kerr will see a consortium of Irish businesses coming together to normalise breastfeeding by displaying a 'breastfeeding welcome here' mark.
Ireland has one of the lowest rates of breastfeeding in the world and the welcome mark is in-keeping with the goals of the National Maternity Strategy.
Cafés and restaurants, pharmacies, shopping centres and professional healthcare bodies have backed the introduction of the welcome mark and have vowed to display it prominently.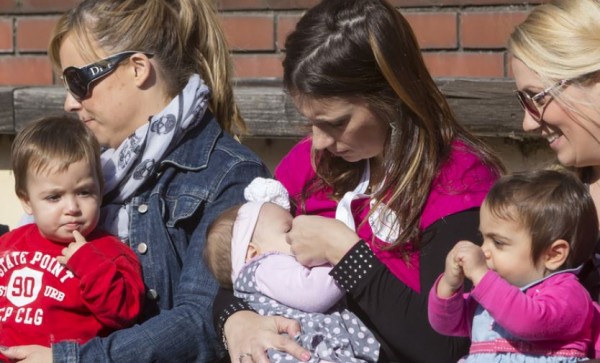 First 1000 Days is a movement led by Danone Early Life Nutrition which aims to drive awareness amongst parents-to-be and new parents about the importance of nutrition during the first 1000 days of life, from conception up until a child's second birthday.
Xposé presenter Karen, who knows just how daunting it can be to feed in public, is delighted with the new campaign.
"In my experience, it can feel daunting to feed in public, you are so worried that you will be told to cover up or asked to leave, which is terrible," the mum-of-two said at the launch.
"I really feel like this sign will become a signal to mothers who are anxious that they will be supported and welcomed in these establishments and that it is the most natural thing in the world."
The 'breastfeeding welcome here mark' is available to all businesses throughout Ireland and already has some well-known retailers on board:
Insomnia Coffee Company
Boots Ireland
Arnotts
MacNean House and Restaurant
Neven Maguire's restaurant in Blacklion, County Cavan, who will display the mark throughout their guest house, restaurant and cookery school.
Businesses wishing to join the movement and display the mark should click here in order to receive collateral such as stickers and displays cards.
SHARE to spread the word.