Bumps on the red carpet!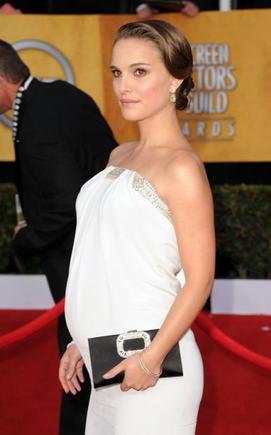 Natalie Portman looking stunning at the Screen Actor Guild awards just before she scoops the award for Best Actress
From the neck up Selma looks absolutely glowing but we fear these drab colours do not reflect the joy and excitment that comes with expecting your first baby. While the flowing material complements her bump beautifully, dark grey teamed with navy does this lovely mum-to-be no justice. We're not too gone on the accessories either...great hair and make-up though!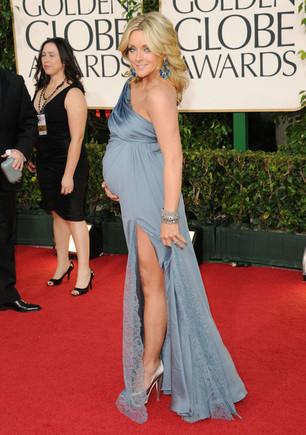 Jane Krakowski shows us how to do sexy while pregnant at the Golden Globes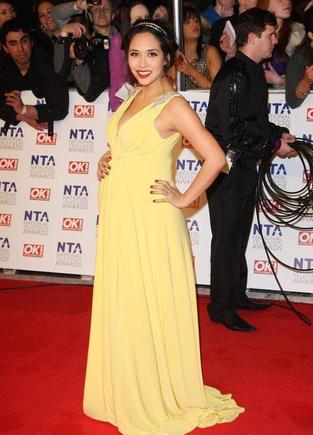 Now here is a woman who knows how to flaunt her bump! Myleene looks stunning in this Ariella Couture gown. The bright yellow teamed with red lips really has this yummy mummy glowing.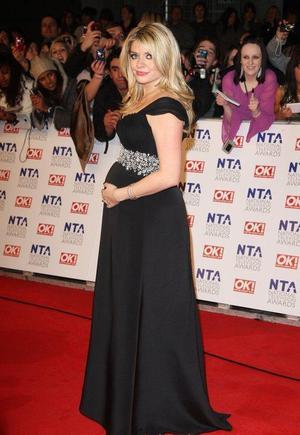 Holly Willoughby is one woman who knows how to rock the pregnant look! Holly looks stunning as usual in this black number with a glittering band designed perfectly to show off that beautiful bump.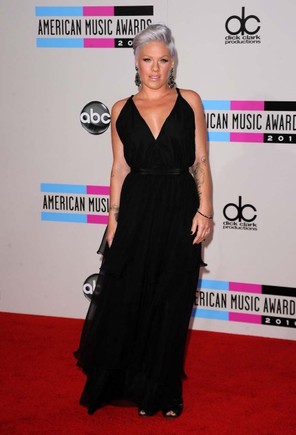 Pink looks so pretty and elegent in this black number, but we want to see more of the bump! This flowing black gown conceals her baby bump very discretely. Although we like seeing bumps a bit more on display, she still looks classy and elegent. And we are loving the silver hair!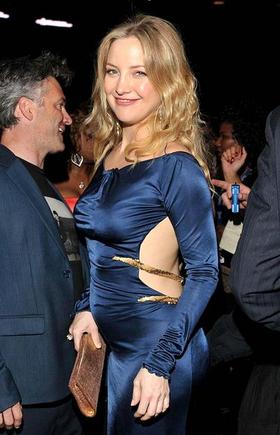 While we are all for showing off the bump, we think Kate could have done a lot better than this clingy number. The fabric is doing nothing for her and we can't figure out what those things around her back are. We thought it being Kates second time round, she would have the pregnany-look down by now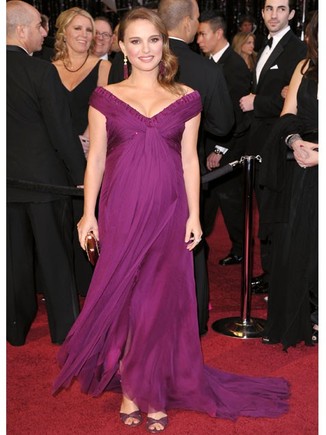 While we prefer her white gown (and her hair) from the SAG awards, this purple frock shows off Natalie's bump nicely. She's positively glowing - but pregancy + oscar will probably do that to you.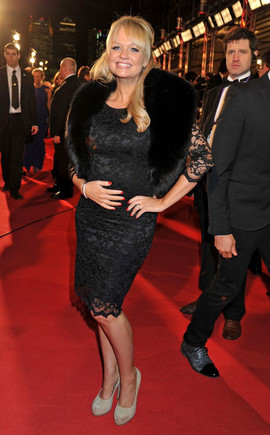 Baby spice isn't showing off too much of her baby bump but she still looks classy and elegant at the National Television Awards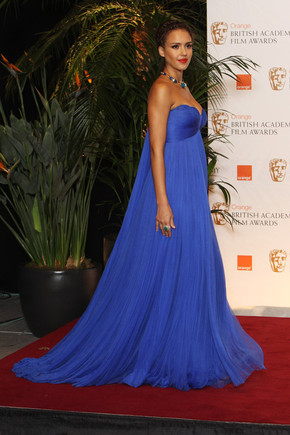 Jessica had her bump discretely hidden when she attended the BAFTA's in February. Stunning gown, amazing jewely and bright red lips has the star looking fabulous.