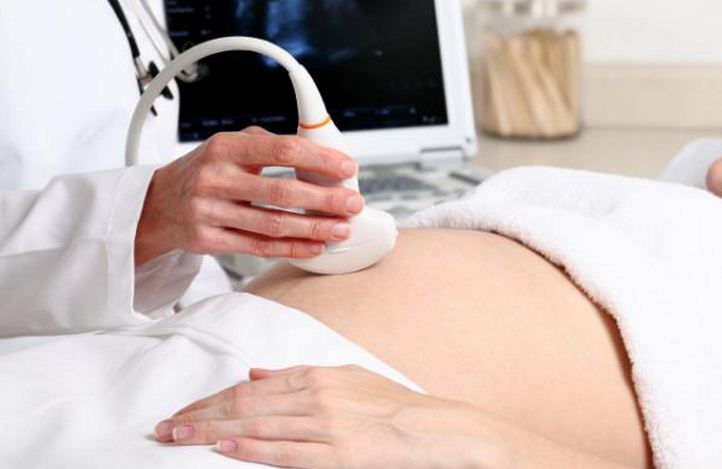 Yesterday we reported on Mom's Own Milk, a company which solidifies a woman's breastmilk before setting it in resin and creating a piece of jewellery to be cherished by the mum in question.

The idea behind Vickie Krevatin's business endeavour is not dissimilar to Company Baby:Boo who help eager parents-to-be create a lifelike replica of their infant with the help of a 3D printer.

Like Vickie, Baby:Boo's founder, Katie Kermode, had faced criticism, but insists there is a market for her business, saying: "People do think it's a little odd but it's similar to creating casts of baby's feet or hands. It's actually a really lovely keepsake to cherish."

Drawing on her own devastating experience of miscarriage, Katie feels her business offers parents a very worthy service, saying: "After I lost two pregnancies I underwent fertility treatment and finally fell on pregnant with Alfie. But there was no way I could wait for 12 weeks to see everything was okay. I also has scans throughout, I think being pregnant is a scary time, especially if you have struggled to get pregnant."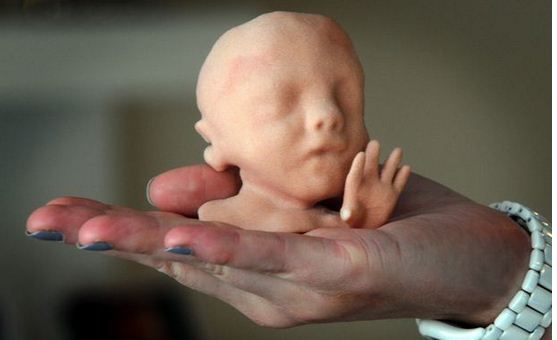 While acknowledging the value of scans and DVDs, a 28-year-old Baby:Boo customer insists the tactile nature of the product adds a little something special, saying: "Having images and a DVD of your baby is one thing, but having a real model to hold is so unique. It is so special to be able to hold a caste of your baby's face before it is even born."

Katie insists Baby:Boo, which has been in operation for two years, offers an incredible service, saying: "We want to ensure the experience remains extra special and give our customers a unique keepsake that they cant get anywhere else."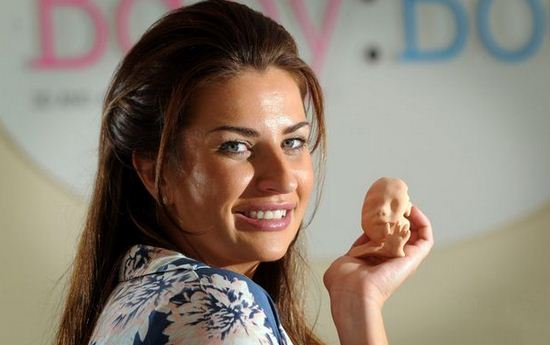 Highlighting the benefits of availing of her service, Katie explains: "The 3D figurines are a really unique way to share the excitement of your new baby with family and friends - there will be no need to look at scan pictures anymore, they can almost see the real thing."

The service costs £150 and is said to be very popular with eager parents-to-be.