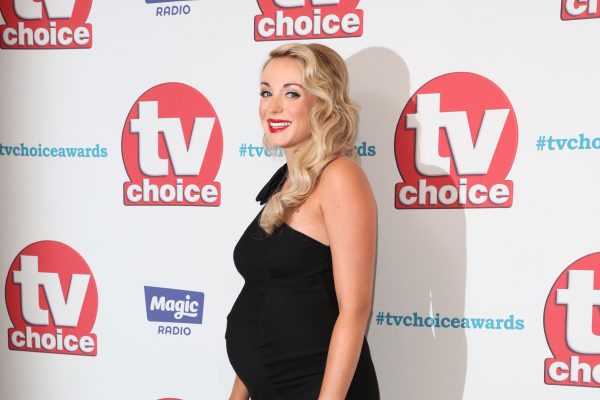 Call The Midwife star Helen George has given birth to her baby, six weeks early. The actress took to Instagram to share the exciting news with her fans.
She posted a sweet photo of her little family, who gathered together to celebrate the birth of her daughter.
She shared a photo from the baby shower, where she is standing proudly alongside co-star and boyfriend, Jack Ashton.
The new mum is smiling from ear-to-ear as she holds onto her tiny newborn baby. The proud parents can be seen cutting into a cake in the photo.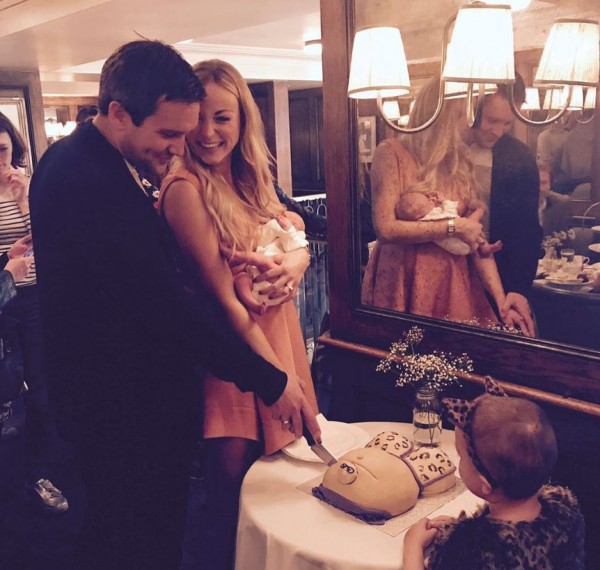 Helen wrote about the sentimental day on her Instagram account, "When your baby turns up early for her own baby shower. Welcome to the world, little one. What an amazing day, we have the best friends."
She also posted a photo with her friends and co-stars, including Laura Main, who plays Shelagh Turner on the popular BBC drama series.
Fans were thrilled for Helen, who plays Nurse Trixie Franklin on Call The Midwife, and they shared their delight with the star online.
One fan wrote, "Congratulations, I'm so happy for you both. God bless your little one with a long, healthy, happy life!"
Another added, "She obviously didn't want to miss out on a party, congratulations, you make a lovely little family."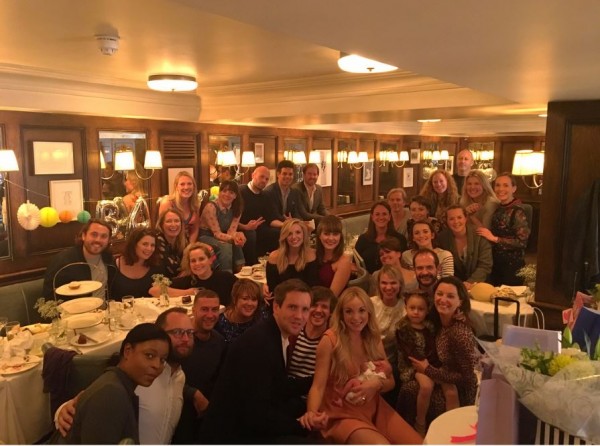 Many fans were surprised to find out Helen was dating her co-star Jack, who plays Reverend Tom Hereward on the popular programme. Helen's character Trixie once dated Reverend Tom on the medical drama series, but ended their onscreen relationship later in the show.
Jack admits that they grew close after filming the Call The Midwife Christmas special in South Africa. He says, "It blossomed in South Africa."
Helen ended her marriage to fellow actor Oliver Booth in 2015. The couple, who met on the set of Hotel Babylon, were married for three years.
A year after her divorce, Helen's relationship with Jack was made public.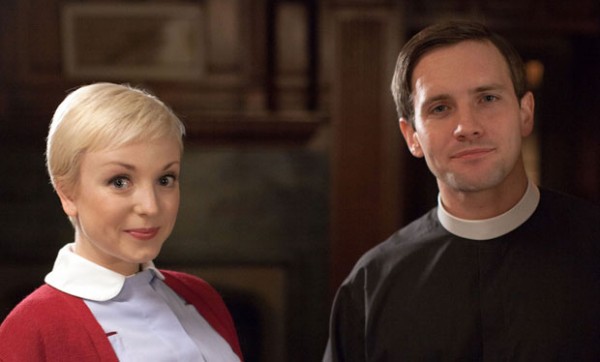 Helen kept a low profile throughout the year. She announced her pregnancy when she appeared on the red carpet at the TV Choice awards in September, wearing a figure-hugging black dress that showed off her growing bump.
Jack admitted that the pair bonded over their careers. He understands how tough it is to meet people outside of the acting world.
He said the long hours made it difficult, but Helen knows what it's like, and that's why they make the perfect pair!