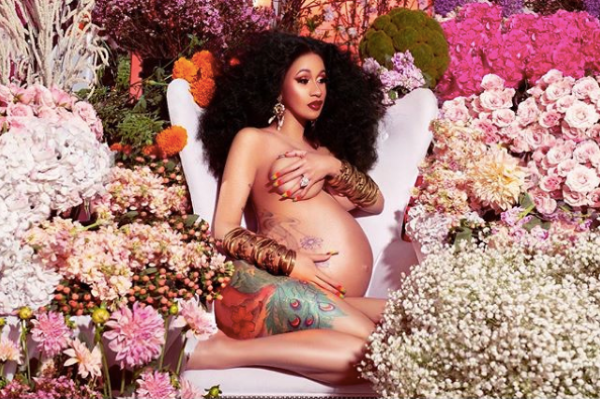 No matter how prepared or unprepared you may feel for your first baby's arrival, there's nothing quite like the shock when they do come along.
They tend to turn your whole world upside.
The highs and lows of life with a newborn are unlike any experience you may face during your lifetime.
Cardi B has opened up about those early stages of motherhood and how she has "met her match" in her newborn daughter.
Baby Kulture Kiari has been shaking up her parents, Offset and Cardi B's life for almost a month now.
On Thursday, she announced that she would be dropping out of
Bruno Mars' 24K Magic Word Tour,
as she had "underestimated this mommy thing," and wants to spend more time with her little girl.
PEOPLE Magazine
reports that she followed up the announcement with an Instagram Live.
During the time she reveals how "demanding" being a mum is.
"I met my match. She is very demanding. I can't believe I have a boss. I really have a boss," she said, according to the
publication
.
"When my baby wanna eat, she wanna eat. It's not like, 'Oh, three minutes,' no. 'Gimme the milk now!'
"You gotta burp her right away — everything, everything, everything. She wants everything," she added.
The new mum said she didn't think her body's recovery from childbirth would take so long.
The 25-year-old explained: "I thought six weeks was going to be good enough.
"[My] body is extremely weak right now," she added.
The rapper said since becoming a mother, she has new found respect for other parents.
"I respect mothers more than ever now."
"I see moms differently — especially the young ones [who] barely have experience, they barely have money.
"It's like, 'Wow, I don't know how they could do it.'"