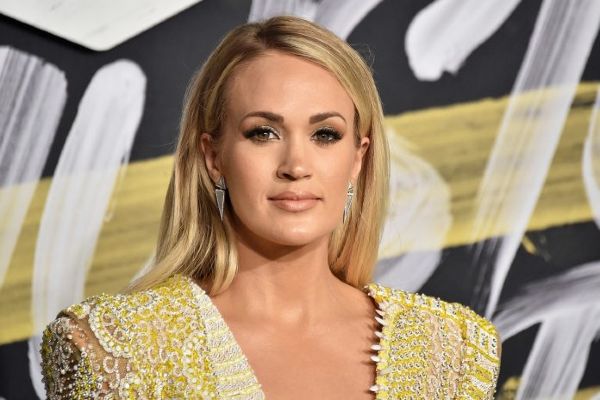 Carrie Underwood has bravely opened up about her miscarriage heartache in one of her most touching interviews to date.
The singer revealed she has suffered three miscarriages in the past two years during her appearance on CBS Sunday Morning.
She shared: "2017 just wasn't how I imagined it. I got pregnant early 2017 and it didn't work out. It happens… Got pregnant again in the spring, and it didn't work out. Got pregnant again, early 2018. Didn't work out."
The Cry Pretty songstress said music helped her get through the harrowing experiences: "Throughout the whole process, I'm writing, and literally right after finding out that I would lose a baby, I'd have a writing session. I'd be like, 'Let's go, I can't just sit around thinking about this."
Carrie is already a mum to three-year-old Isaiah, whom she is incredibly grateful for. She explained that she was afraid to be angry about her miscarriages because she had already been blessed with her son.
"I had always been afraid to be angry because we are so blessed… (Isaiah is) the best thing in the world, and I'm like, if we can never have any other kids, that's OK because he's amazing. Can I be mad? No. And I got mad."
The mum continued: "And I was like, 'Why on Earth do I keep getting pregnant if I can't have a kid? Like, what is this? Shut the door. Like, do something. Either shut the door or let me have a kid.'"
The Before He Cheats singer is expecting her second child with former professional ice hockey player Mike Fisher.
Carrie and Mike will welcome baby number two in the coming months. We couldn't be more excited for the pair. They've been through hell and back in the past few years.
Carrie is so incredibly brave for opening up about such devastating losses.