Fans were overjoyed to hear that Charley Webb and Matthew Wolfenden were expanding their sweet family when they revealed Charley was pregnant at the beginning of February.
The Emmerdale stars are set to welcome their third child into the world this July and there's no doubt their two sons are eager to meet their little brother or sister.
Telling their two boys that their mum was pregnant was no doubt one of the most momentous moments for both Charley and Matthew.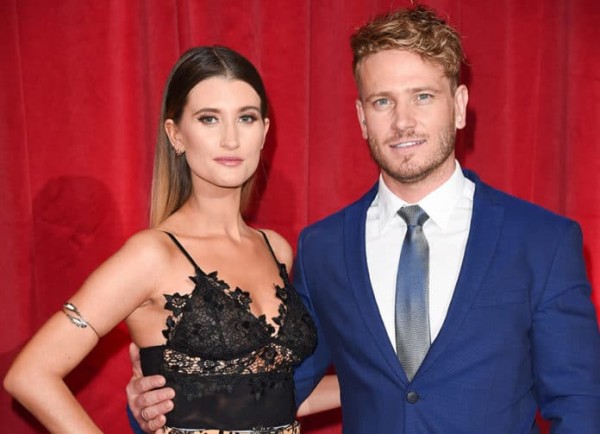 They decided to tell their boys when Charley was nearly three months pregnant and they picked the most special day to tell their sons Bowie and Buster.
The parents explained to OK! Magazine: "We told the boys on Christmas Day when Charley was 11 weeks pregnant."
"They had some joint presents and the final one was a teddy bear with a note attached which read: 'Please give this to your baby brother or sister when they arrive in July, love Santa,'" the actor added.
The pair's youngest son Bowie, who is three years old, has been extremely excited since they shared the news with him on Christmas Day.
"Bowie kisses my stomach every morning and he talks to my bump all the time," Charley revealed.
The mum has been suffering from severe morning sickness for most of her pregnancy which has left her feeling exhausted.
The soon-to-be mum-of-three continued: "I'm getting there. I just feel so sick and shattered all of the time. I feel more tired than I did during my previous pregnancies, but that's probably because I'm running around after Bowie all the time."
Let's hope the rest of Charley's pregnancy is a lot less stressful and exhausting.