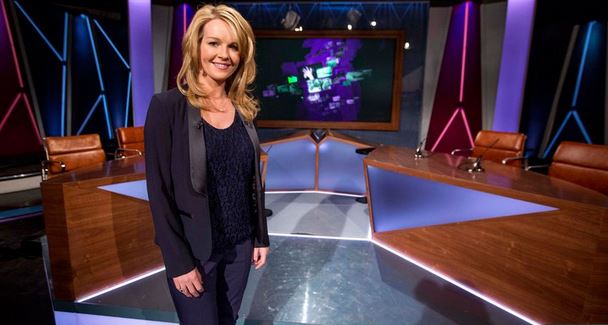 RTE presenter Claire Byrne has spoken out about the perils of putting her children in the spotlight.
The talented journalist appeared on Matt Cooper's The Last Word on Today FM yesterday evening to discuss her brand new RTE show, Claire Byrne Live, and the conversation took an inevitable turn towards motherhood.
During the interview, Matt asked her if she felt comfortable talking about her children in public forums as much as she is asked to do, to which Claire replied:
"I talk about them, I suppose, in general terms. Those of us with children have to deal with the challenges of work, children, having them, looking after them and so on. I don't talk about them in specific terms too much and I think as they get older I'll probably be a bit more reticent."
"I certainly haven't allowed any photographs of them to be published because I don't want a 16 or 18-year-old standing in front of me saying, "Why did you do that to me?""
On the issue of parents in the public eye bringing their kids into the spotlight with them, Claire said: "I think their privacy is very important so I'm happy to talk about them in general terms, I suppose, but I won't be sharing any photographs of them because I don't think that's my prerogative to do. I am not them and they may not choose a public life so therefore they're entitled to their privacy."
Talking about the never-ending struggle to balance work with motherhood, the RTE journalist said: "It's been a very busy period as you know I've got two small babas at home so it's been pretty hectic, but I'm hoping now in the next few weeks, we can get into more of a routine."
Claire has previously spoken about her struggle with feelings of guilt after her decision to return to work.