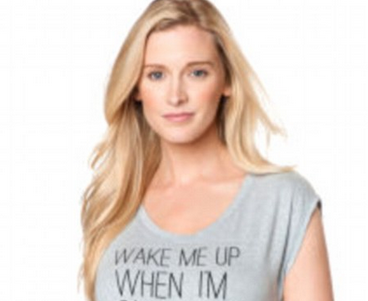 American maternity wear company,
A Pea in the Pod
have discontinued two of their maternity t-shirts after many of its customers found the messages on the shirts to be "offensive".
One maternity t-shirt had the message "Wake me Up When I'm Skinny" emblazoned on it while the other had "I Miss My Waist".
One media site, Jezebal accused the site of "fat-shaming pregnant women".
"There are lots of things pregnant women need while they are waiting to birth their offspring. I doubt one of them is a shirt that reinforces the idea that there is something wrong with their bodies during pregnancy."
Both t-shirts were priced at $48 dollars each and were categorised under the maternity wear section.
Destination Maternity, the parent company of A Pea in the Pod, have since removed the shirts from the website and have issued an apology to its customers:
"At Destination Maternity, our customers are our top priority and we always value their feedback. We have taken immediate action to remove a T-shirt from our stores and website that was perceived as offensive. We apologize to anyone we may have unintentionally disappointed. We strive to offer products that celebrate pregnancy and are committed to supporting the health and wellness of moms-to-be and their families."