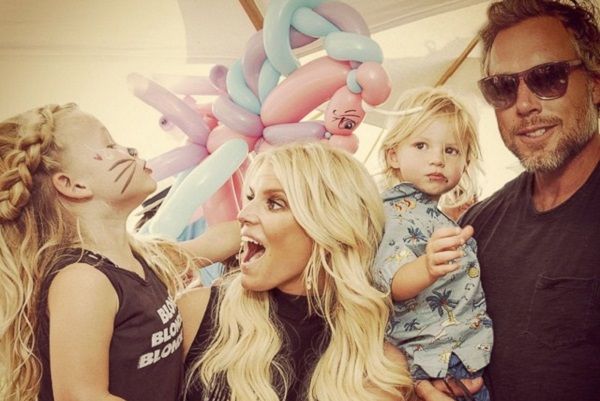 Huge congratulations are in order for Jessica Simpson who is expecting her third child. The singer shared the wonderful news in a series of photographs on her Instagram.
The expectant mum revealed the news with the help of her two children-5-year-old Ace and six-year-old Maxwell.
In the first snap, the adorable siblings posed with two giant black balloons. In the second photo, they popped the balloons and discovered the gender of baby number three.
The kids looked stunned when pink balloons fell confirming they are going to welcome a baby sister very soon.
Jessica gushed about her daughter: "This little baby girl will make us a family of five. We couldn't be happier to announce this precious blessing of life."
Fans were quick to congratulate the soon-to-be mum-of-three: "I just had my third at 38. It's been by far the best and easiest of the three as I'm so much calmer. Huge congratulations."
"Oh my god, congratulations! You make such pretty babies," said another.
"I have been a fan since you first started singing, so fun to see where life takes us all," one shared.
One commented: "You are already an amazing mother! So glad you are bringing more incredible children into the world!"
The I Wanna Love You Forever singer also shared a stunning photo of her cradling her baby bump. She simply captioned the snap: "My baby love."
We are overjoyed for Jessica and her husband Eric Johnson.