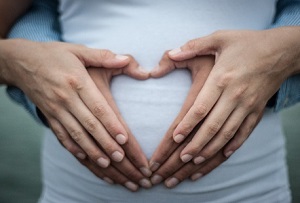 An engagement announcement is always guaranteed to brighten your day, and while this couple were excited to share their news, we don't think they expected to make such a big reveal all at once.
Miranda Levy was over the moon when her boyfriend recently proposed to her, and she took to Facebook to break the news to her family and friends.
"I am truly blessed today as the love of my life has asked me to marry him. Words cannot express how happy I feel and how lucky I am," she wrote, over a photo of herself and her fiancé, showing off her new engagement ring.
A few keen-eyed friends spotted another rather significant addition to the photo however – a pregnancy test, in the corner.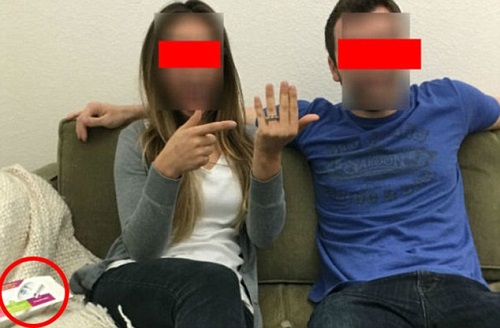 Needless to say, the comment thread got a little hectic, with friends and even Miranda's parents noticing the test box.
Among the comments was a message from Miranda's dad, Mark, who wrote: "Honey, you should call us. Your mother is confused."
While Miranda was at first a little shocked, responding, "WTF are you guys talking about? Why would you think that?", eventually she copped on to what had happened.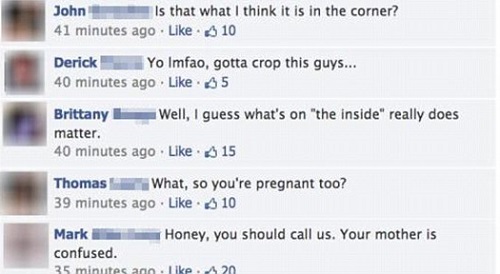 "Hey guys. We're having a baby too," she later wrote.
Well, congratulations to the couple on their double announcement!