Kudos to those couples who go to so much effort to announce their baby news and share their gender reveals in such creative ways, and to Monique and Steven Tello, in particular.
The Tellos have delighted the internet this weekend with their amazing baseball-themed gender reveal, which they shared with entertainment site Buzzfeed.
Having found out that they were expecting, the couple wanted to add a little ceremony to the big gender reveal.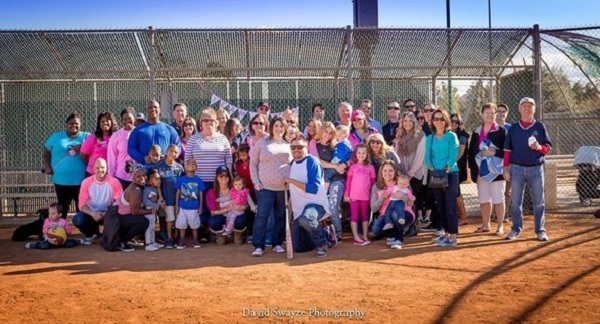 Explaining the inspiration behind the baseball theme, Monique told the website: "We are both huge Dodger fans. Pregnancy is typically focused on the female, so I wanted Steven to feel included in our gender reveal."
In order to do so, Monique created a 'baseball' using an old plastic Christmas ornament filled with chalk. As the only person to know the baby's gender, Monique's sister Marissa had the task of filling the ball with the appropriate blue or pink chalk.
On the day of the reveal, the Tellos rented out a baseball field and invited family along to watch from the dugouts, with one prerequisite – they had to dress according to the gender they predicted for the baby.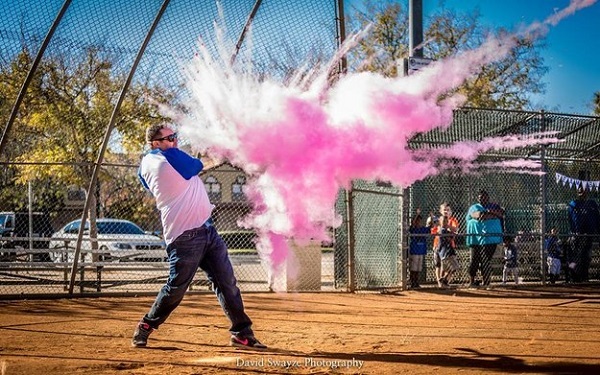 When the big moment came, Monique threw the first pitch and Steven hit the ball – to leave a cloud of bright pink chalk explode into the air! It's a girl!
Photographer David Swayze captured the moment with the perfect shot, also documenting the couple's elation as they finally found out their little one's gender.
Speaking to Buzzfeed after the reveal, Monique said: "I had no expectations, but I was so surprised and shocked and thrilled. I can't wait to dress her up and put bows bigger than her head on her!"
This has got to be one of our favourite gender reveals of all time.