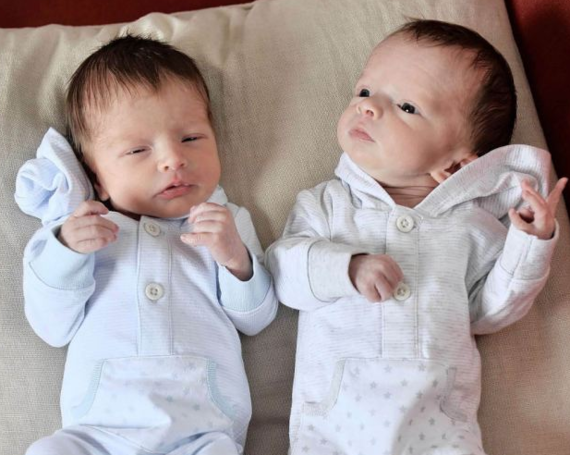 Rachel and David Fisher have decided to share their experience of Embryoscope technology, where they watched their twins grow from single cells into beautiful baby boys.
The couple, whose fertility treatment was carried out by The Institut Marquès in Barcelona, Spain, have shared photos of the amazing process they went through in order to have twins, Max and Theo.
Embryoscope technology consists of an incubator in which the egg and sperm are placed and where a photo is taken every 20 minutes, tracking the moment of conception until it is hopefully time to be moved to the womb.
Through the clinic's website, couples can check on their growing embryos from their computer.
Rachel spoke of her happiness with the state of the art system: "With the Embryoscope, I felt my babies were being taken care of every second."
Rachel and David were able to see the success or failure of their six eggs through the Embryoscope over those crucial first few hours and days.
Their hopes were realised when two of the six eggs were declared "perfect" and another "very good" respectively. The embryos were then moved into Rachel's womb where they began to grow. "The ultrasound picked up two little hearts beating away - both embryos had implanted and were doing fantastically," said Rachel.