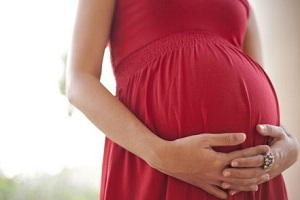 No one can resist the sweetness of a beautiful baby bump photo, which one couple have learned this week since their own went viral.
When Melanie and Vanessa Iris Roy uploaded stunning photos of themselves pregnant, side-by-side, little did they anticipate the attention they would receive.
The beautiful beach-side photos were taken one year apart, with the first capturing a moment from Vanessa Iris' pregnancy with the couple's first child, son Jax, from January 2014. The second image is from January 2015 and shows a pregnant Melanie carrying their daughter, Ero.
The Roys initially posted the photo to Instagram two months ago, but it wasn't until this week that it reached viral status, after being picked up on and shared around the world.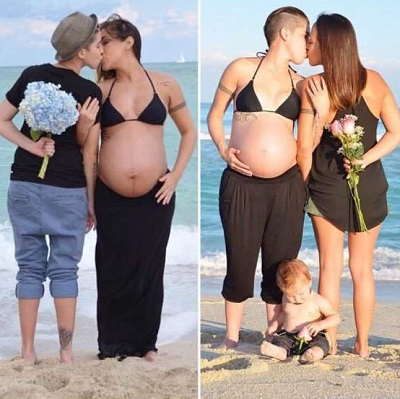 Commenting on the response to the images, Melanie told The Huffington Post: "It's crazy to see that people were referring to my family as an inspiration. We are still in complete shock."
"Vanessa and I have always said we would both like to carry. The woman's body is incredible. The way it creates and grows another human being is amazing. We hope that our picture is that sign that some women may need to encourage them to carry a child," she added.