Looking after yourself is the best way to look after your little ones. There are small steps you can take to make sure your parenting experience is as calm (and enjoyable) as possible, starting with your environment. You and your baby's room (whether you're sharing or not) should be a comfy and relaxing space, especially since you will be spending the majority of your time here. We have come up with a few ways to make this a zen space for those embarking on the complex journey that is parenting.
Let there be light, and lots of it
Natural light is a great way to get baby's day/night routine going. Once your little one associates the darkness with sleep, you'll be well on your way to a full night in dream land. Make sure you and your baby's room has at least one window. As a parent, you spend so much time in the bedroom that you may even get cabin fever. Fresh air and natural light are great ways to avoid this trapped feeling.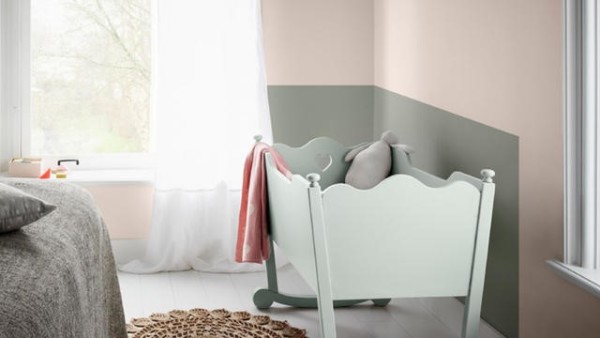 Create calm with colour
Selecting the right colours for you or your baby's room is a step towards a more relaxed way of parenting. Try soft muted, contemporary tones that are white-based, such as pinks, greens and greys. The best way to find the perfect colour is to use the Dulux Visualizer, an amazing app that allows you to preview what the room will look like after it's painted. The stress of choosing the right colour is eliminated thanks to this genius app, as there is nothing worse than looking at a freshly painted wall and deciding that the colour just isn't right.
Selecting a soothing tone for the walls is all well and good, but you need to make sure it will stay fresh and clean. That's where Dulux Easycare Kids comes in. This family-friendly washable matt paint is available in a range of colours and is easily wiped without fear of damage- perfect for every day life with kids!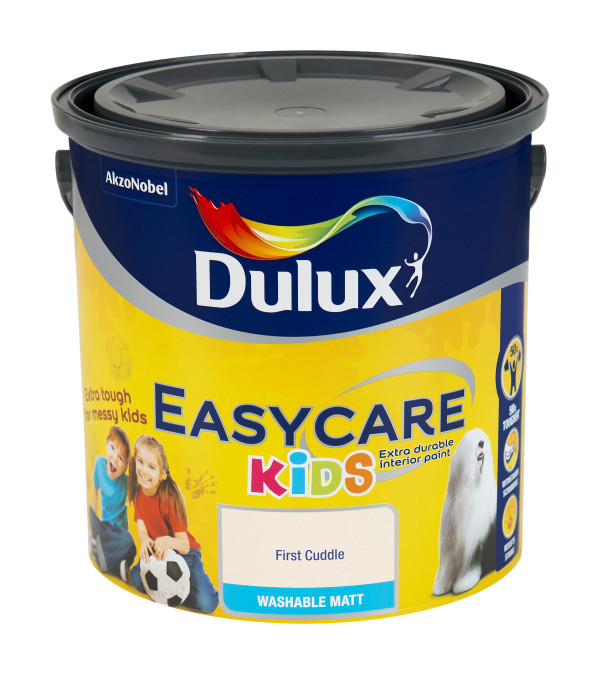 Cosy yet cool
Depending on your home, you should be conscious of the temperature of the room your baby is sleeping in. Experts recommend that the room be kept at a temperate 20–22.2°C. This ideal temp is not simply for baby's comfort. From padding across the floor with ice-cold toes to stuffy summer night-feeds, room temperature will have an effect on your mood while parenting. Place a thermometer in baby's room and in your own room to make sure you're at the temperature that's right for you.
It's still possible to have your own space
If you're little one has taken up residency in your room, there are certain things you can do to make sure you and your SO have some space to yourselves. A great way to do this is by adding a room dividing curtain around the cot area. Curtains like these absorb sound so you can tip-toe around your sleeping baby with ease, as well as get a little privacy.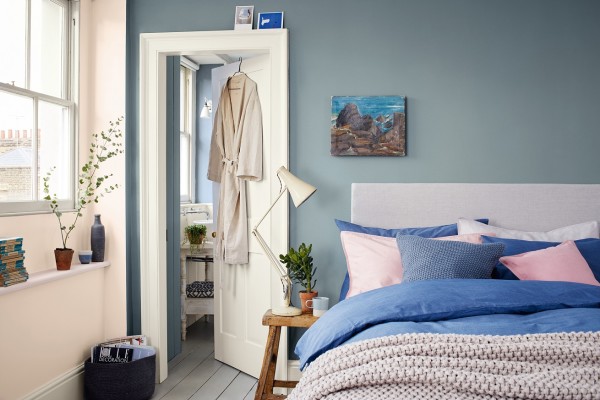 Comfort is key
Choose your feeding area wisely. The nights will be long, and to keep calm and collected during this stressful time you will need somewhere comfy to sit while you feed. Whether baby will be bottle or breast fed, the chair, couch or bed you choose should be cushioned and cosy. A few throws draped over it will make it even more snug. Have a small table with a dim lamp beside this area to create ease of access and a calming atmosphere.