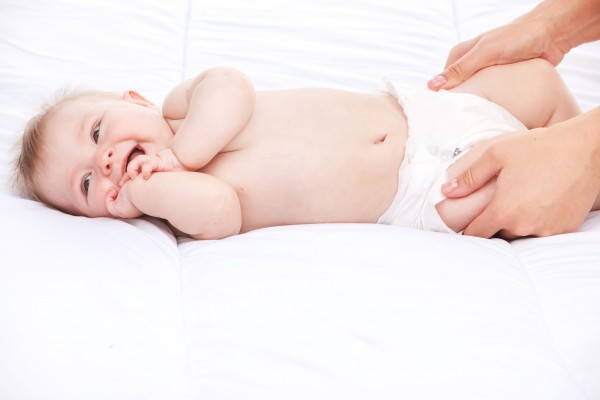 A new dad has proposed in the most heart-warming way. Darick Mead asked his girlfriend to marry him hours after she gave birth to the couple's first baby.
Darick needed some extra help so he got his newborn son to help out with the romantic gesture. The surprise proposal wouldn't have been a success if it wasn't for the help of baby Ryder.
Darick also asked the helpful hospital staff to get involved with the proposal and they were thrilled to be part of the special experience.
The father-of-one had been organising the proposal for over a month. He purchased the stunning engagement ring weeks before Susan's due date.
He then spoke to the team at the hospital and informed them of the grand gesture.
When the big day came around the nurses came into the ward and told mum Susan that they were going to check on her newborn baby, but much to her surprise they were changing baby Ryder into a customised onesie.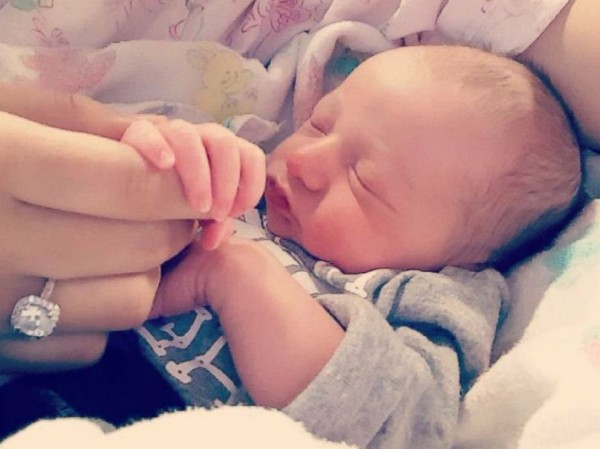 The onesie had a bowtie drawn onto it and Darick wrote, "Mummy, will you marry my Daddy?" on it in coloured pens.
The new dad then placed the engagement ring on his son's tiny finger. He proposed to Susan who was sitting in her hospital bed at the time.
She was completely stunned by the proposal and couldn't believe her eyes when she saw the ring on her newborn son's hand.
She spoke to PopSugar about the joyful day, "I didn't expect that at all."
Susan had no idea that Darick was going to propose. She said he often joked about not getting married until the pair were old and wrinkly.
The mum, who delivered her son via C-Section, said that it was one of the best memorable days of her life.
The pair were overjoyed that their son was involved in such a sentimental moment. Susan said, "I was super, super happy."
The couple, who are from Nebraska, have been together for two years.
The only people who knew about the surprise was the hospital staff, and of course, baby Ryder.
Darick admits that he didn't even tell their family about his big secret.
The proud dad spoke to ABC about why he proposed in the hospital, "I wanted to do it because it felt good in my heart."
Susan had a long and strenuous labour, but between the birth of her beautiful baby boy and Darick's stunning proposal, it's safe to say the mum will always look back on this day with a smile.