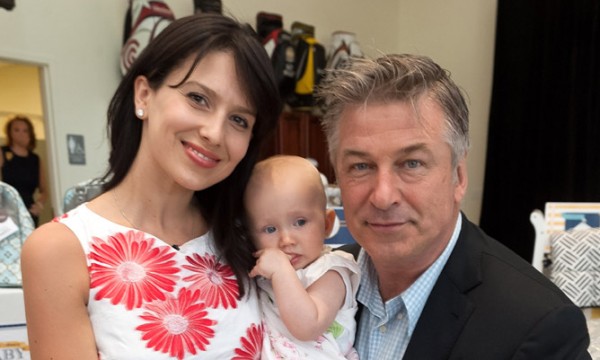 As she prepares to welcome baby number three with her husband Alec, Hilaria Baldwin has been sharing an inside look at her pregnancy.
Today the mum-of-two took to Instagram and posted a snap of baby bump in all its glory.

Inspired by all the questions she gets about how to prevent stretch marks during pregnancy, Hilaria seemed to know nothing of the issue as she said:
"People often ask me about stretch marks and what I do to prevent them.
"Many people tell me that they are genetic. So far I have not gotten them with any of my babies...we will see what happens with this one by the end!"
However, the expectant mum did say that maybe it was down to her skincare regime and shared some tips with her 167,000 followers.
"I do make sure to moisturise A LOT! I don't know if this helps prevent them, but I feel like it's a good thing to do anyway."
"Plus, I enjoy a little TLC after the shower. I'm big into coconut oils and coco butters."
But not one to leave without making a powerful statement, Hilaria finished with a message that we can definitely get behind.
"Whatever the result is on our bodies in pregnancy, we must remember: there is no one beauty and the incredible process of making a baby is perhaps one of he greatest beauties I've ever witnessed."
"Little marks on the skin? Simply reminders of the power of the female body. Embrace all that comes with these babies!"
SHARE if you agree.