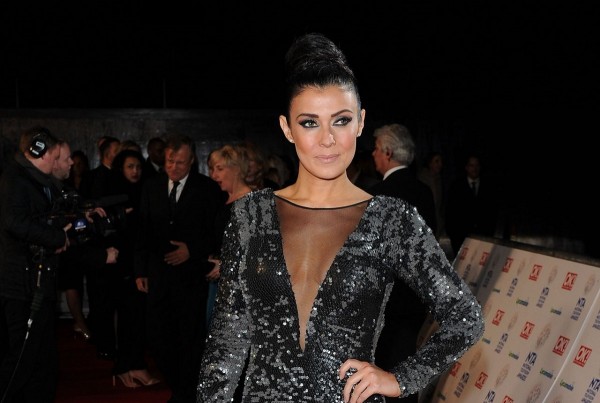 She previously admitted that her late son Archie was never far from her mind while filming her miscarriage storyline on Coronation Street, so it's no surprise that Kym Marsh has dedicated her latest awards triumph to her 'angel'.
Kym, 40, scooped the Best Female Dramatic Performance at last night's British Soap Awards, and paid a touching tribute to Archie in her acceptance speech.
Archie passed away after Kym went into labour at just over 21 weeks into her pregnancy, in 2009. The actress drew from her harrowing experience for her Corrie storyline, in which she and onscreen husband Steve McDonald suffered a miscarriage.
Picking up her award last night, Kym was visibly emotional as she said: "Thank you so much. This means so much to me.
"It was perhaps the most difficult thing I've ever had to do in my career. It took us back to places that we never really wanted to go to again, but we did because we wanted to tell the story.
We are loving this beautiful blue dress on @msm4rsh. She looks stunning! #BritishSoapAwards pic.twitter.com/oTd2hhoYwb

— Must See Looks (@MustSeeLooks) June 4, 2017
"As we are sitting here enjoying ourselves, someone is losing their baby. I'm so proud of the show for telling the story in its entirety, reaching out to people and breaking the silence and the taboo.
"To my partner Matthew, thank you for putting up with my moods. My wonderful children, David, Emily and Polly - you're the reason I smile every day. I'd like to dedicate this to my son, Archie."
Kym, who attended last night's ceremony with her eldest child, David, previously opened up about the thought-process behind accepting the storyline for her character, Michelle.
"In the end, I felt it was an important story to tell in order to raise awareness of something which affects thousands of women every year," she said, revealing that she discussed it with her family first.
Paying tribute to the support she has received both from her loved ones and her colleagues on the show, she added that she had to return to 'some very dark places' while filming the scenes.
It's clear from the response to the story that Kym's performance really resonated with the show's legion of viewers, and we are delighted that she received this special recognition. We are sure her family is incredibly proud of her today.