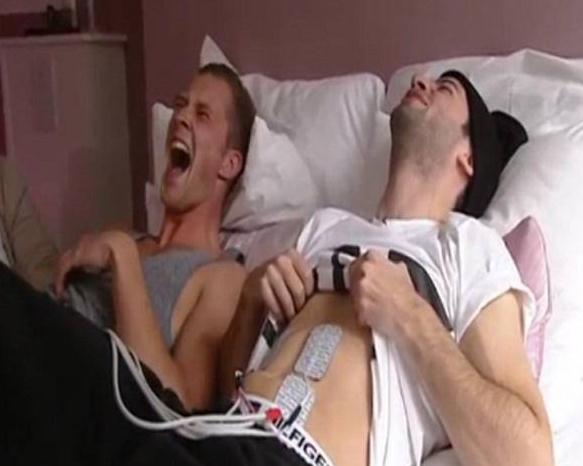 Two male TV presenters volunteered to experience labour pains for their TV show…turns out it was a lot harder than they realised.
The Dutch presenters were hooked up to electrodes that replicate the feeling of contractions. The men only lasted two hours. They then begged for the electrodes to be taken off.
The two men said they had wanted to experience labour for themselves. When filming began, one presenter, Zena, asked the nurse if the pain would make them scream to which she replied "Yes, it definitely will."
After being left doubled over in pain, Zena now questions whether he now wants children as he would not wish to put his wife through such "torture".
Would you like to put your hubby through this experiment?
Watch the video here