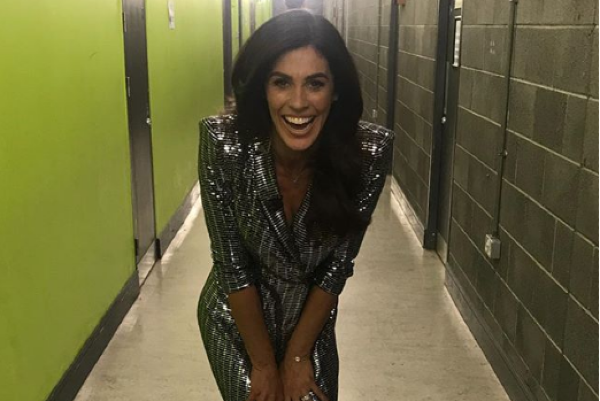 The very few mums that escape without experiencing morning sickness, are the lucky ones.
For the rest of us, we all know the struggle of trying and (failing massively) to control our bodies.
Xpose's Glenda Gilson is one of us.
Speaking to RTE Guide, the presenter opened up about her busy working schedule and dealing with the pregnancy symptom.
Since announcing her pregnancy last month, the 36-year-old has won VIP style award's Look Of The Night and travelled to the Cannes Film Festival.
Her first child was definitely making its presences known during interviews in France.
"Dealing with it in Cannes interviewing Helen Mirren and Jane Fonda was a tough chore," said the presenter.
"The cameraman was such a dote, telling me not to stress about anything but you can't say to Jane Fonda you can't interview her because you've morning sickness," she added.
Glenda went onto explain that she is trying to cut down on her time travelling for work.
"Work at the moment is tough because it's just Cassie and I, but thankfully we're now three days and not five.
"There's great material on the show but it's definitely all go," she explained.
Despite the morning sickness, the couple are ecstatic to meet their new arrival as they've had their fun together.
"Myself and Rob are over the moon. We said we wanted a year to enjoy just being married. That went by so quickly.
It couldn't have happened at a better time. We've had our fun, we've had our nights out, we've enjoyed our time together and got ourselves a little dog. We're just delighted really, really happy."
We hope the morning sickness eases!