Charlotte Dawson is opening up about her pregnancy journey so far.
The former Ex on the Beach star and her fiancé Matthew Sarsfield are expecting a baby boy together. They are already proud parents to their two-year-old son Noah.
While answering questions from fans on her Instagram Stories, Charlotte has gone into detail about her experience with pregnancy this time around and has hinted at the name she and Matthew have decided on for their son.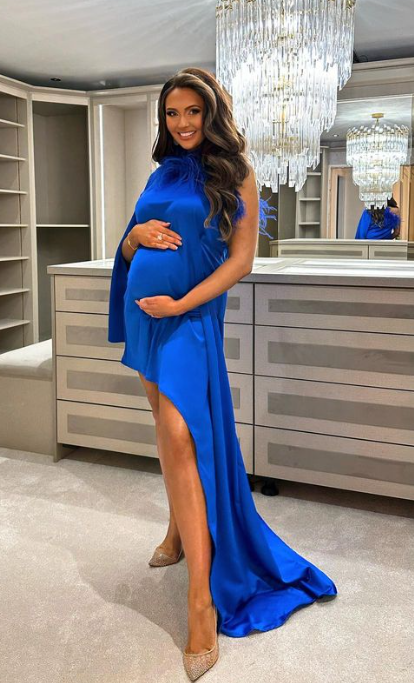 Chatting to her 1.3M followers, Charlotte admitted, "I feel like I'm moaning all the time but I'm not. Matthew says I'm amazing when I'm pregnant because I just don't moan but I must just moan to myself".
"I am really struggling. I'm struggling mentally, like physically obviously as well I'm struggling, my sciatica has been bad. I've been feeling like utter s**t".
"One minute I'm happy, one minute I'm sad. I think into everything. I'm up and down like a bloody yo-yo, I really am".
"I really have struggled this time. It's so much easier being pregnant without a baby, obviously for the first time. It's like you can go for a little nap and you can go and have a little bit of a chill. Now I've got, 'Mummy, Mummy, Mummy. What are you doing? Come here!'".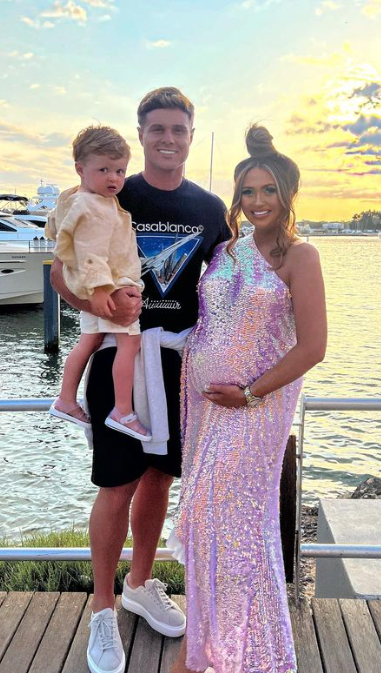 Dawson went on to reveal she only has eight weeks left before she'll be welcoming her baby boy into the world and admitted, "It's flying by".
The former Celebs Go Dating star then shared a hint into their tot's name. "I wouldn't say it's quirky and I wouldn't say it's traditional. I wouldn't say it's either of those".
"We actually spoke about this name with Noah, so we've already spoken about this boy's name and it's always been in the back of our minds".
Charlotte explained, "We've always loved this name and we just thought it was perfect because it just fits with Noah amazingly. Well, we think it does".