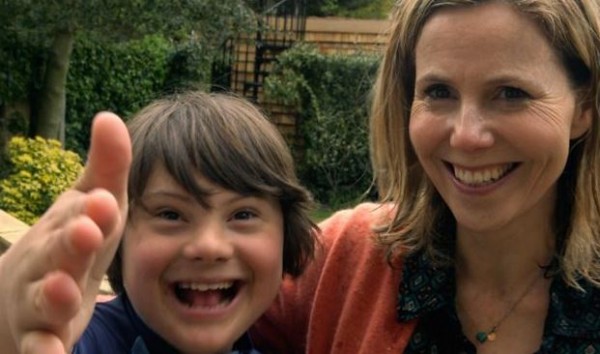 Actress Sally Phillips has spoken about the moment she was told her son has Down's Syndrome, describing how the nurse cried.
The Bridget Jones' star was promoting her new BBC documentary, A World Without Down's Syndrome, when she candidly spoke about how doctors broke the news to her.
"The doctor said 'I'm so sorry' and the nurse cried," she told The Telegraph, recalling the moment soon after the birth of Olly when she was taken into a room to be told the news.
"And it was really clear that this was breaking bad news."
It came as a complete surprise to both Sally and her husband Andrew as none of the pre-natal tests picked up on it.
Sally, who is also mum to Luke and Tom, went on to describe how following Olly's birth people would call over to her house to "get drunk and talk about the bad news."
After news emerged that the NHS would be offering a Non-Invasive Pre-Natal Test (NIPT) to detect Down's Syndrome in pregnancies, the 46-year-old explored a world where people choose not to have children with Down's Syndrome in her documentary.
"People aren't fascinated by the things people with Down's Syndrome can do better, which are: relate to people, be funny, be comfortable in their own bodies," she said.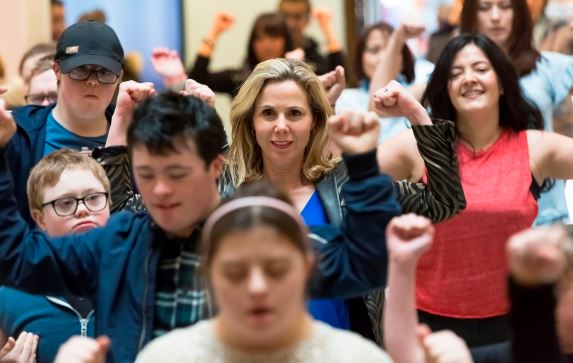 Believing there is a pressure on women to terminate after given a positive diagnosis, she continued:
"If we deny someone the chance to be born because we've decided they won't meet some predetermined measure of status or achievement, then we've failed to grasp what it means to be human."
SHARE your thoughts.